Toyo Tires/Watchdogapp.com Jaguar Saloon & GT Championship Rounds 6 & 7 Thruxton

Toyo Tires/Watchdogapp.com Jaguar Saloon & GT Championship

Thruxton is a favourite circuit for many drivers – its fast, flowing corners make it the fastest race circuit in the UK and the powerful Jaguars really feel at home. The weather was cooler than Brands Hatch and there was plenty of cloud around for the mid-morning qualifying session on Saturday.
Download Race Report
Race Sponsors
WatchdogApp
Watchdog is an online surveillance tool designed from the ground up by investigators. Watchdog can search across 44 major commerce platforms, including eBay, Amazon and craigslist.
Toyo Tires
Toyo Tires offer a complete selection of premium replacement tires for nearly every make and model including light trucks, high performance cars, and luxury vehicles, as well as commercial trucks.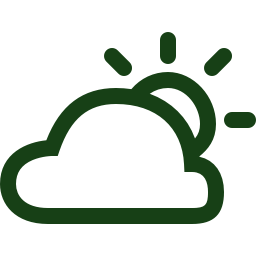 Thruxton Qualifying
From early on Adam Powderham (XJR) struggled with a coolant leak (which was to plague him all weekend) and after one lap Michael Holt (X300) pulled in with a huge flat spot after a lock up. Holt was soon on his way with a fresh tyre whilst Colin Philpott's Class D XJS fired in the fastest time on lap 2. James Ramm Class D (XJS), Rodney Frost Class B (XJS) and Alasdair McGregor were all close behind and made up the front two rows of the grid. Guy Connew (XJ6) led the class C cars and Simon Lewis did well in his new (to him) vivid green, ex-Nick Gwinnutt class B X300, just ahead of Tim Morrant's Class B XJ6 who had clutch issues. Chris Boon led the battle of the XK8's from Derek Pearce and Simon Dunford was the leading Class A car.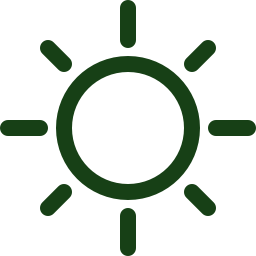 Race 1
Not surprisingly, with nearly 20 big Jag's aiming for the same piece of track on lap 1 the complex saw a massive number of lock ups, avoidance tactics and thick smoke with Colin Philpott emerging in the lead from the fast starting Tom Robinson (XJR) in second and James Ramm a very, very close 3rd. This order was preserved to the finish despite Ramm trying everything to pass Robinson and being behind by less than a car length throughout the race! Robinson did an excellent and mistake free job in the very wide XJR - winning the saloon Driver of the day! Chris Boon leapfrogged Derek Pearce and would go on to win the race long XK8 duel. Guy Connew fell away a little from the leaders but still won Class C from Dave Bye, who just got the better of Gail Hill's Class B XJS. Alisdair McGregor just pipped Rodney Frost to 5th place. Simon Dunford won Class A from the steadily improving Paul Greenham (XJ40). Simon Lewis quickly learnt the ropes in his new X300 – making up several places. Patrick Doyle in his 6.0 XJS started 8th but slowly picked off several cars and finished a fine 4th overall and won the GT's Driver of the Day. Powderham sadly pulled off with his coolant issue. Overall there was some very close racing throughout the field and the Jags delivered outstanding entertainment for the big crowd.
Result
Overall 1st Colin Philpott (XJS), 2nd Tom Robinson (XJR), 3rd James Ramm (XJS)
Class A 1st Simon Dunford (XJS), 2nd Paul Greenford (XJ40)
Class B 1st Alasdair McGregor (X300), 2nd Rodney Frost (XJS), 3rd Michael Holt (X300)
Class C 1st Guy Connew (XJ6), 2nd Dave Bye (XJ Coupe)
Class D 1st Colin Philpott (XJS), 2nd Tom Robinson (XJR), 3rd James Ramm (XJS)
Drivers of the Day – Patrick Doyle GT's, Tom Robinson – Saloons.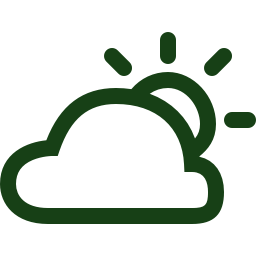 Race 2
Ball number 6 was drawn for Sunday's reverse grid race – meaning Michael Holt (pole) and Patrick Doyle shared the front row, Rodney Frost and Tom Robinson (row 2) James Ramm and Colin Pilpott (row 3) and Guy Connew and Alisdair McGregor on row 4. The Sunday grid had two welcome additions - the two Coppocks – father and son – Lawrence and Richard in their XJS' which both started at the back of the grid. Holt (the polesitter) unfortunately got a poor start in his X300 – loosing a few places and eventually finishing 7th. James Ramm on the other hand got an excellent start and overtook Colin Philpott after a couple of laps – slowly drawing away and taking the race win. Like Saturday's race there was very close racing throughout the field – the battle for 3rd, 4th and 5th being an example with Robinson, Connew and McGregor never less than a few yards apart. McGregor drove an excellent race to eventually pick the other two off and also very nearly claimed 3rd from Frost – finishing just under 2/10ths of a second behind at the flag. He was awarded saloon driver of the day for his very hard earned 4th. Patrick Doyle unfortunately pulled in with steering issues after an incident and Powerham was also a DNF with a recurrence of his heating problems – despite an epic and long stint by his pit crew.

The Coppock pair delivered excellent value entertainment – swapping places throughout with father Lawrence just winning out in the 6.0 V12 XJS from son Richard in the more standard 4.0 XJS. Lawrence winning GT driver of the day. However the closest finish of the day was between Dave Bye and Chris Boon – Bye getting up to beat Boon by 4/100ths of a second – or just several coats of paint - on the run to the line!!
An outstanding weekend's entertainment and enormous fun for spectators. The Donington Park Triple header is up next – can anyone catch the fast and consistent James Ramm?
Result
Overall 1st James Ramm (XJS), 2nd Colin Philpott (XJS), 3rd Rodney Frost (XJS)
Class A 1st Simon Dunford (XJS), 2nd Paul Greenham (XJ40)
Class B 1st Rodney Frost (XJS), 2nd Alasdair McGregor (X300), 3rd Michael Holt (X300)
Class C 1st Guy Connew (XJ6), 2nd Richard Coppock (XJS), 3rd Dave Bye (XJ Coupe)
Class D 1st James Ramm (XJS), 2nd Colin Philpott (XJS), 3rd Tom Robinson (XJR)
Drivers of the day – Alasdair McGregor – Saloon, Lawrence Coppock - GT's
Report Chris Corfield
Photographs Chris Gage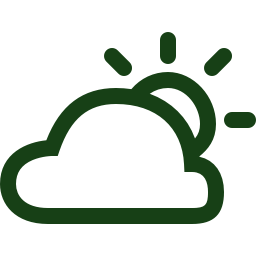 Colin Porter Additional Pictures
Additional photographs courtesy of Colin Porter
Race Results
Fastest Laps
| Fastest Lap | Driver | Class | Race Time |
| --- | --- | --- | --- |
| | | Class Simon Dunford | A |
| | | Class Ian Drage | C |
| | | Class David Howard | D |
Results for Class Adam Powderham
| Position | Driver | Total Time | Fastest Lap |
| --- | --- | --- | --- |
| 1st | | D | |
Results for Class Alasdair Mcgregor
| Position | Driver | Total Time | Fastest Lap |
| --- | --- | --- | --- |
| 1st | | B | |
Results for Class Chris Boon
| Position | Driver | Total Time | Fastest Lap |
| --- | --- | --- | --- |
| 1st | | D | |
Results for Class Chris Pizzala
| Position | Driver | Total Time | Fastest Lap |
| --- | --- | --- | --- |
| 1st | | C | |
Results for Class Colin Philpott
| Position | Driver | Total Time | Fastest Lap |
| --- | --- | --- | --- |
| 1st | | D | |
Results for Class David Bye
| Position | Driver | Total Time | Fastest Lap |
| --- | --- | --- | --- |
| 1st | | C | |
Results for Class David Howard
| Position | Driver | Total Time | Fastest Lap |
| --- | --- | --- | --- |
| 1st | | D | |
Results for Class Dean Sewell
| Position | Driver | Total Time | Fastest Lap |
| --- | --- | --- | --- |
| 1st | | B | |
Results for Class Derek Pearce
| Position | Driver | Total Time | Fastest Lap |
| --- | --- | --- | --- |
| 1st | | D | |
Results for Class Gail Hill
| Position | Driver | Total Time | Fastest Lap |
| --- | --- | --- | --- |
| 1st | | B | |
Results for Class Gary Davis
| Position | Driver | Total Time | Fastest Lap |
| --- | --- | --- | --- |
| 1st | | D | |
Results for Class Guy Connew
| Position | Driver | Total Time | Fastest Lap |
| --- | --- | --- | --- |
| 1st | | C | |
Results for Class Ian Drage
| Position | Driver | Total Time | Fastest Lap |
| --- | --- | --- | --- |
| 1st | | D | |
| 2nd | | C | |
Results for Class James Ramm
| Position | Driver | Total Time | Fastest Lap |
| --- | --- | --- | --- |
| 1st | | D | |
Results for Class Kevin Dickins
| Position | Driver | Total Time | Fastest Lap |
| --- | --- | --- | --- |
| 1st | | A | |
Results for Class Lawrence Coppock
| Position | Driver | Total Time | Fastest Lap |
| --- | --- | --- | --- |
| 1st | | D | |
Results for Class Michael Holt
| Position | Driver | Total Time | Fastest Lap |
| --- | --- | --- | --- |
| 1st | | B | |
Results for Class Patrick Doyle
| Position | Driver | Total Time | Fastest Lap |
| --- | --- | --- | --- |
| 1st | | D | |
Results for Class Paul Greenham
| Position | Driver | Total Time | Fastest Lap |
| --- | --- | --- | --- |
| 1st | | A | |
Results for Class Richard Coppock
| Position | Driver | Total Time | Fastest Lap |
| --- | --- | --- | --- |
| 1st | | C | |
Results for Class Richard Crossley
| Position | Driver | Total Time | Fastest Lap |
| --- | --- | --- | --- |
| 1st | | A | |
Results for Class Richard Knott
| Position | Driver | Total Time | Fastest Lap |
| --- | --- | --- | --- |
| 1st | | C | |
| 2nd | | C | |
Results for Class Rodney Frost
| Position | Driver | Total Time | Fastest Lap |
| --- | --- | --- | --- |
| 1st | | B | |
Results for Class Roger Webster
| Position | Driver | Total Time | Fastest Lap |
| --- | --- | --- | --- |
| 1st | | C | |
Results for Class Simon Blunt
| Position | Driver | Total Time | Fastest Lap |
| --- | --- | --- | --- |
| 1st | | A | |
Results for Class Simon Dunford
| Position | Driver | Total Time | Fastest Lap |
| --- | --- | --- | --- |
| 1st | | A | |
Results for Class Simon Lewis
| Position | Driver | Total Time | Fastest Lap |
| --- | --- | --- | --- |
| 1st | | B | |
Results for Class Tim Morrant
| Position | Driver | Total Time | Fastest Lap |
| --- | --- | --- | --- |
| 1st | | B | |
| 2nd | | B | |
Results for Class Tom Lenthall
| Position | Driver | Total Time | Fastest Lap |
| --- | --- | --- | --- |
| 1st | | C | |
| 2nd | | D | |
Results for Class Tom Robinson
| Position | Driver | Total Time | Fastest Lap |
| --- | --- | --- | --- |
| 1st | | D | |
Join us at our next race:
2020 JEC Racing Snetterton - The Toyo Tires/Watchdogapp.com Jaguar Saloon & GT Championship
Opening round of the JEC Racing Saloon and GT Championship sponsored by Toyo Tires and Watchdogapp.com
Find out more