Toyo Tires/Watchdogapp.com Jaguar Saloon & GT Championship - Rounds 11 and 12 Mallory Park October 6/7th

Toyo Tires/Watchdogapp.com Jaguar Saloon & GT Championship

The weekend was destined to be one of great contrast – both in the weather and the racing. The weather decided it was nearly winter on the Saturday – cold with plenty of rain. Sunday however, was bright and sunny. Mallory is very tight for the big Jags with the hairpin usually providing plenty of sideways action.
Race Sponsors
Toyo Tires
Toyo Tires offer a complete selection of premium replacement tires for nearly every make and model including light trucks, high performance cars, and luxury vehicles, as well as commercial trucks.
Jaguar Enthusiasts' Club
The Jaguar Enthusiasts' Club is proud to bring the historic nature of Jaguars racing to life.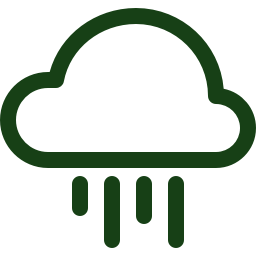 Qualifying
It was wet and slippery and most of the cars took a few laps to build up confidence and speed. Unfortunately Ian Drage had an off that damaged his nicely prepared XJS and he was unable to race. Kevin Doyle with the powerful 6.0 V12 XJ Coupe pulled in after doing his 3 laps figuring he couldn't better his time. In the end it was close at the front - the first five cars covered by less than a second. Rodney Frost (Class B XJS) took pole from the hard charging Alasdair McGregor's Class B X300. Colin Philpot was 3rd, James Ramm 4th and Guy Connew's Class C car was 5th.
The next 11 cars were covered by just over 3 seconds with Tom Robinson (Class D XJR) 6th, Chris Boon an excellent 7th in the XK8 followed by Patrick Doyle in the V12 XJS. A welcome return for Paul Merrett saw his XJS lead the Class A cars. Michael Holt's Class B X300 was a slightly out of position in 16th.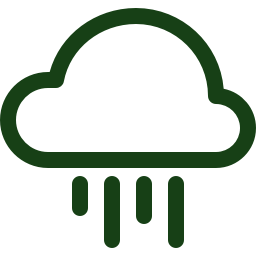 Race 1
Race 1 – Saturday – Wet
The race was the last of the day and unsurprisingly the weather had caused a number of delays so it was important to get away without incident. From a relatively rare standing start James Ramm got some great momentum from the second row and swiftly moved into the lead. Unfortunately, Patrick Doyle's V12 XJS stalled at the start – but miraculously was avoided by all cars behind!
Rodney Frost (Class B XJS) also got away well from pole as did Guy Connew (Class C XJ6). A race long battle started with the pair chasing Ramm. This battle was to see Frost and Connew separated by only a bumper – or sometimes even a coat of paint for the entire race – Connew trying everything to get past, but ultimately Frost retained second with Connew less than 2 secs behind in 3rd. Connew and Frost winning the respective Driver of the Day awards. It was also close for 4th with Colin Philpot's Class D XJS finishing just a couple of seconds ahead of Alasdair McGregors Class B X300.
Further down the field – the two Doyles were struggling in the slippery conditions to fully apply the power from the V12's. In the Class A battle there were a few changes of position – sometimes following a few unintentional changes in direction – but Simon Dunford once again won the class so continuing a very consistent season. Paul Merrett came in second closely followed by Kevin Dickens. It was a good, clean race that won praise from the stewards despite the poor conditions.
RESULTS RACE 1
Overall 1st James Ramm, 2nd Rodney Frost, 3rd Guy Connew
Class A 1st Simon Dunford XJS, 2nd Paul Merrett XJS, 3rd Kevin Dickins XJS
Class B 1st Rodney Frost XJS, 2nd Alasdair McGregor X300, 3rd Michael Holt X300
Class C 1st Guy Connew XJ6
Class D 1st James Ramm XJS, 2nd Colin Philpott XJS, 3rd Tom Robinson XJR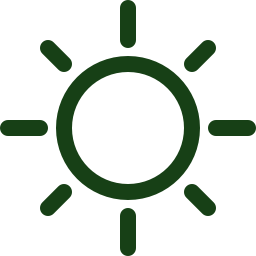 Race 2 Sunday
Sunday was, thankfully, a totally different day – dry, bright, sunny and much warmer. The grid for race 2 was only a little shaken up after Ball 3 was drawn which meant Guy Connew on Pole, James Ramm alongside with Rodney Frost and Colin Philpott behind. The V12's of the Doyles were on row 3 with the X300's of McGregor and Holt on Row 4.
The start was, like the weather, a total contrast to Saturday – with mayhem unfolding after Connew missed a gear up front. His slowing car caused swerves, lock ups, smoke, and a little bit of contact. After the dust had settled James Ramm emerged in the lead with Colin Philpott in close attendance. Connew somehow managed to hold 3rd, despite some light damage and Tom Robinson was 4th.
Sadly, further fall out from the first corner incident saw McGregor retire his X300 on the 3rd lap. Throughout the field there were a series of incidents and off tarmac expeditions – the worst of which saw Kevin Doyle's lovely V12 XJ6 Coupe damaged on lap 3 after going wide after the Devils Elbow & crossing the track to take out the lap timing equipment, before hitting the wall opposite the control tower. On lap 9 Frost saw his rear wheel disappear but skilfully managed to bring the car to a safe stop, after 3-wheeling down the straight to park safely at the paddock exit road. Meanwhile the race continued and the action never dropped in intensity – Philpott got past Ramm for the lead after Ramm suffered gear selection issues. An epic Class A battle raged on with all 4 Class A cars nose to tail. There were multiple place swaps, overtakes, grass excursions but it all ended with Simon Dunford (XJS) taking the Class win from Paul Greenham (XJ40) who drove an excellent race and deservedly won saloon Drive of the Day. Holt (Class B X300) just beat Chris Boon (Class D XK8) by half a second to take Class B honours, both just ahead of Gail Hill (Class B XJS). Derek Pearce (Class B XK8) finished slightly ahead of Dean Sewell (Class B XJ6) after an up and down race and was awarded GT Drive of the day for his efforts.
A full on, incident packed race and whilst some drivers are contemplating some 'quiet time' over the winter the spectators are desperate for another big dose of outrageous Jaguar motorsport entertainment.
RESULTS RACE 2
Overall – 1st Colin Philpott, 2nd James Ramm, 3RD Guy Connew
Class A 1st - Simon Dunford (XJS), 2nd Paul Greenham (XJ40), 3rd Richard Crossley (XJS)
Class B 1st - Michael Holt (X300), 2nd Gail Hill (XJS), 3rd Dean Sewell (XJ6)
Class C 1st - Guy Connew (XJ6)
Class D 1st – Colin Philpott (XJS), 2nd James Ramm (XJS), 3rd Tom Robinson (XJR)
Chris Corfield
Pictures Roger Gage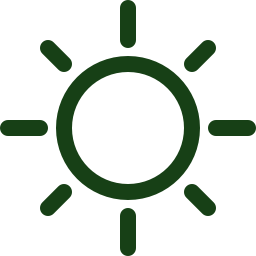 Sunday Photos courtesy of Colin Porter
Additional photos
Join us at our next race:
Cadwell Park - Jaguar Enthusiasts' Club Saloon & GTChampionship
Find out more