The Mike Hawthorn Challenge & XK Challenge 6th June 2019

JEC Jaguar XK Race Series 2019

The second race of the season for The Mike Hawthorn saloons & the XK sports cars, again the Jaguars joined the AMOC Jack Fairman Cup race on a packed qualifying grid of 35 cars on the Brands Hatch Indy circuit.
Download Race Report
Qualifying
Qualifying was a very busy affair with 35 cars joining the short 1.2 mile lap Brands Indy circuit with only 15 minutes for each driver to put in a best lap time, John Young was the fastest Hawthorn car taking saloon pole while Rob Newall took XK pole in his XK120, both putting in 59 second laps. Nigel Webb & Guy Connew following up 2nd & 3rd in the saloons and Andrew Wenman & Chris Keith-Lucas in for the XKs.
With the grid now set, it was time to look forward to what was promising to be a thrilling 30-minute sprint race with the Jaguars mixed in with the Fairman cars.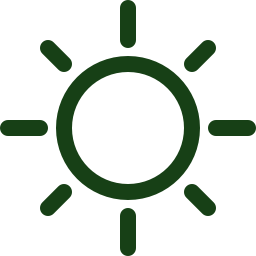 Race
With the weather bright & dry the lights went out and John Young made a terrific start putting the MK1 into the lead in front of the Lotus X1 of Peter Haynes although by lap 2 the nimble lightweight Lotus managed to take back the overall lead, Rob Newall in the XK120 managed to hold off the advances of Stuart Dickinson in his MGA for the first 5 laps.
Further down the field Nigel Webb (mk1) & Mark Gordon (XK150) were doing battle for 7th with Guy Connew was in an impressive pursuit doing battle with an array of MGAs & other Fairman class cars, a slight mistake at Paddock hill having a brush with the gravel but he fortunately came out and continued his charge through the field, earning him saloon driver of the day at presentation.
Unfortunately, on lap 12 Andrew Wenman also had a visit to the gravel at Paddock in his XK120 but wasn't able to drive out so the safety car was deployed for the next 6 laps and as the racing resumed Guy Connew retired the MK1 due to overheating.
Nigel Webb held of the advances of Paul DE Haviland who was making a welcome return in his XK150 who in turn would have seen in his mirror the charging Glen Pearson in his white MK1 who
had quietly and mainly unnoticed come through the field from 27th on the grid to a 12th place finish.
Chris Keith-Lucas in the XK150 was busy doing battle with various MG & Lotus as was Derek Pearce in his MK2 followed by Geoff Ottley XK12O who just won over the place from Rick Wilmott XK150 who both crossed the line with less than haf of a second between them, followed by Simon Seath MK1 & Terry Fleet in the FIA spec XK140.
All images credited to Roger Gage.
Join us at our next race:
2020 JEC Racing Snetterton - The Toyo Tires/Watchdogapp.com Jaguar Saloon & GT Championship
Opening round of the JEC Racing Saloon and GT Championship sponsored by Toyo Tires and Watchdogapp.com
Find out more