Rounds 1 & 2 – Snetterton 2019 - Toyo Tires/Watchdogapp.com Jaguar Saloon & GT Championship

Toyo Tires/Watchdogapp.com Jaguar Saloon & GT Championship

The first race of the 2019 season for the Toyo Tires/Watchdogapp.com Jaguar Saloon & GT Championship got underway in changing conditions at Snetterton.
Race Sponsors
Toyo Tires
Toyo Tires offer a complete selection of premium replacement tires for nearly every make and model including light trucks, high performance cars, and luxury vehicles, as well as commercial trucks.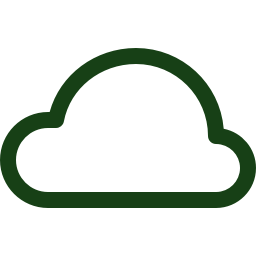 Sneterton 2019 Qualifying
Qualifying started mid morning on the Saturday and from the start it was hard to split the four cars of last years Champ James Ramm in his XJS, Tom Robinson in his XJR saloon, Colin Philpott in his rebuilt XJS and returning 2015 Champ Sam Clark Jnr's XJS – all in Class D and all 3 seconds clear of Class C's Rodney Frost in his XJS with Michael Holt's X300 just behind.
In Class B Gail Hill just got the better of Chris Boon's glorious sounding V8 XK8 and other Class C cars saw Guy Connew and Ian Drage separated by just 0.2 sec. Class A was headed by Tim Morrant ahead of welcome newcomer David Ringham in his XJ6. In the end it was Philpott, Robinson, Ramm then Clarke on the first two rows.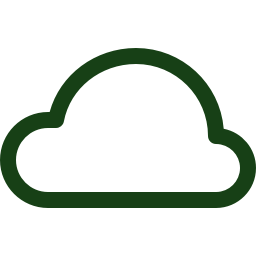 Snetterton 2019 Round 1
Sadly technical difficulties affected Lewis (X300) and he did not start and although Butterfield (XJR) made it to the grid he was destined to pull in after only a lap with gremlins.

A rolling start saw the first four keep their starting positions into the first corner – and the rest of the field manged to keet it clean – with Connew getting a good start and gaining a couple of places. Whilst the first four were very close at times – they somehow maintained their positions, gradually drawing ahead of the rest of the field. Behind the leaders, Frost and Holt were close until first Holt then Frost lost time and position with 'excursions' – allowing Connew to make further progress. Meanwhile David Ringham was really enjoying his first race following Richard Walker in the (new to him) XJS. Coppock in the powerful 6.0V12 XJS used the power to his advantage and made up a few places through the race. Gail Hill and Chris Boon were close until lap 6 when Hill unfortunately retired with clutch issues. Further down the field the recovering Frost and Holt had a close battle with Ian Drage's XJS – which in the end saw Frost beat Holt and Holt beat Drage by just .2sec for an epically close finish.
At the front Colin Philpott created a small gap to the tenacious second place Robinson and the squabbling Ramm and Clarke, and duly took the first win of 2019 with Robinson second and Ramm and Clarke crossing the line in that order only for the Clerk of the Course to give Ramm a 5 sec penalty for track limits – so promoting Clarke Jnr to third. A very good race to watch with some excellent driving and close racing through the field.
Tom Robinson was rewarded for his drive with the Saloon Drive of the Day and the trophy for winning the Saloon race. GT drive of the Day was Sam Clarke Jnr.
RESULTS RACE 1
Overall 1st Colin Philpott (XJS), 2nd Tom Robinson (XJR), 3rd Sam Clarke Jnr (XJS)
Class A 1st Tim Morrant(XJ6), 2nd David Ringham (XJ6),
Class B 1st Chris Boon XK8, 2nd Richard Walker (XJS), 3rd Gail Hill (XJS)
Class C 1st Guy Connew (XJ6) 2nd Rodney Frost (XJS), 3rd Michael Holt (X300)
Class D 1st Colin Philpott XJS, 2ndTom Robinson XJR, 3rd Sam Clarke Jnr (XJS)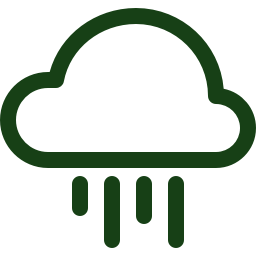 Snetterton 2019 Round 2
Following the ball draw (number 3) Sam Clarke Jnr found himself on Pole for the second race, with Tom Robinson alongside in 2nd and Colin Philpott and James Ramm in 3rd and 4th. They were followed by Connew, Boon, Frost and Holt. Sadly Ian Drage and Gail Hill were unable to start. Because of the change in weather there were two green flag laps behind the safety car for drivers to get used to the circuit – it was so slippery Philpott spun before the race had even got underway!!
These harsh conditions for the big powerful Jags saw lap times a full 40 secs slower than Saturday's race and led to a number of cars going off – some more than once. From the start Sam Clarke Jnr held his nerve and the lead from Tom Robinson who was really struggling to get the XJR's power down at all and who also struggled to keep James Ramm behind – Ramm soon getting past and setting his sights on the leading XJS of Clarke Jnr. Once again Tom Butterfield pulled off early in his sick XJR and was soon joined in retirement by Richard Walker after an 'off'. Unfortunately, Morrant in his Class A XJ6 had a bigger off on lap 7 which ended with a badly damaged car.
Two trends continued through the rest of the race – Clarke Jnr and Ramm continued their close battle and drew a full 30 secs clear of the rest and many of the others had a series of minor spins and offs . In the end Colin Philpott ended up just behind Rodney Frost in the slightly less powerful Class C XJS but close finish of the weekend went to the leading pair with Clarke Jnr just holding off the hard charging Ramm by 0.135 Sec – about half a bonnet, for his first win since his Championship year. Honourable mentions go to all drivers but David Ringham for his Class A win and excellent drive in only his second race must be applauded.
RESULTS RACE 2
Overall – 1st Sam Clarke Jnr, 2nd James Ramm, 3RD Rodney Frost
Class A 1st - David Ringham
Class B 1st - Chris Boon
Class C 1st - Rodney Frost (XJS), 2nd Guy Connew (XJ6), 3rd Michael Holt (X300)
Class D 1st – Sam Clarke Jnr (XJS), 2nd James Ramm (XJS), 3rd Colin Philpott (XJS)
Ever thought of getting involved? Why not become one of our racing drivers or come down and support your favourite!
Get Involved