Mike Hawthorn & Jaguar XK Races Snetterton 1st September

Mike Hawthorn Challenge

For this, the penultimate race of the their season, the Hawthorn Saloons & XKs went to Snetterton to race on the long 300 circuit. The 2.99 miles consists of the additional 5 tight bends exiting Wilson hairpin, giving a slower entry into the long Bently straight. Although reprofiled in recent years, seeing the cars drifting around Coram on the approach to Murrays chicane is a sight to behold.
Article header photo courtesy of Tom Zielinski
Race Sponsors
Jaguar Enthusiasts' Club
The Jaguar Enthusiasts' Club is proud to bring the historic nature of Jaguars racing to life.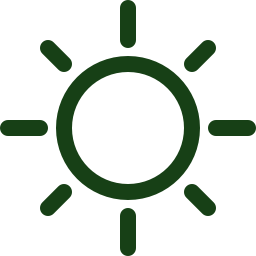 Qualifying
With the Goodwood Revival only a week away a creditable 7 saloons & 4 XKs made the journey. It was great to see past JEC drivers racing during the weekend, Anthony Ditheridge (Cooper Monaco), David Wenman (Morgan) & Bob Lines (MGA).
Marc Gordon (XK150) & Paul Kennelly decided that one race wasn't enough & decided to enter the Equpe Pre '63 race race as well, Kenelly using his E Type for this race & reverting to his XK150 for the JEC race. It was David Hall's turn to drive the beautiful MKII he shares with Michael O'Shea. Unfortunately he was to suffer a throttle sticking open, not recommended. Roland Stoate was a welcome entry in the Roger Cope MKI.
Qualifying
Tom Butterfield made a 12 hours trip back from France to claim fastest Jaguar on row 3, behind the AMOC Jack Friman cup cars. Gordon was alongside. As expected, the MKI/IIs & XKs are very similar in performance & Nigel Webb s MKI was shadowed by Kennelly.Derek Pearce, in the MKII, was suffering fuel starvation on the long straights necessitating some work to try to rectify (unsuccessfully) the problem before the race. He qualified behind Glenn Pearsons stunning white MKI. Claire Keith-Lucas was trialling Pirelli tyres on behalf of the JEC with positive results.
Rob Pinchbeck's beautiful XK150 was nudged in qualifying.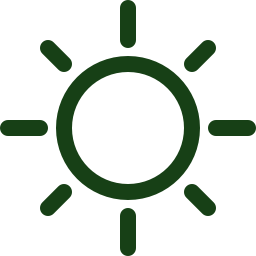 Race
Race
Simon Seath had clutch issues which was worked on before the race but unfortunately the clutch failed to engage in the Asssembly Area so, together with Pinchbeck, who stopped on lap2 with electrical problems. Both failed to complete the race. Gordon finished the previous race to drive straight into Assembly to compete in this one. Unfortunately a couple of trips to the pits spoilt his chances of a good result.
Butterfield took off to an unchallenged lead in the Jaguar portion of the race although Kennelly kept pace for a while before dropping back as his mirrors were taken up by Webb. Webb was being harried by an MGA & a Healey. Butterfield was very entertaining, with a fine drive, even a quick spin did not affect his lead.
A fine battle between Stoate & Pearson entertained throughout the race, finishing in that order, after Pearson held Stoate of for many laps before being passed. The Pearce MKII fought with a DB2 Aston throughout the whole race, being outdragged on the straights due to the continuing fuel starvation. He got past, only to spin at the chicane but recovered the position before the chequered flag. Claire Kieth-Lucas drove a strong race to runner up position in the XK race.
Results:
JEC XK Challenge
Overall:
Winner Paul Kennelly, Runner Up Claire keith-Lucas, 3rd Marc Gordon (XK150s)
Class A: Winner Paul Kennelly, Runner Up Claire Keith-Lucas, 3rd Marc Gordon (XK150s)
Drive of the Day: Paul Kennelly (XK150S)
Mike Hawthorn Challenge
Overall: Winner Tom Butterfield, Runner Up Nigel Webb, 3rd Roland Stoate
Class B: Winner Tom Butterfield, Runner Up Nigel Webb, 3rd Roland Stoate
Class C: Winner Derek Pearce (MKII)
Drive of the Day: Roland Stoat
For times, go to: https://www.tsl-timing.com/fil...
For Report/Photos, go to: https://jec.org.uk/racing & page down to latest news
Photos: Nick Edwards http://www.flickr.com/people/n...
Additional photos: https://www.dropbox.com/home/2018%20AMOC%20Snettertton.
Report Terry Dye
Join us at our next race:
Cadwell Park - Jaguar Enthusiasts' Club Saloon & GTChampionship
Find out more