Jaguar Enthusiasts Club Toyo Tires/Watchdogapp.com Saloon & GT Championship Rounds 5 & 6 Donington Park 27th September 2020

Toyo Tires/Watchdogapp.com Jaguar Saloon & GT Championship

Words Colin Porter, Photo's Chris Gage
Donington Park never fails to deliver when it comes to thrills and that was certainly the case for round five and six of the JEC Saloon & GT Championship with the places largely being sorted out by the survivors in two rounds of attrition.
Download Race Report
Race Sponsors
Toyo Tires
Toyo Tires offer a complete selection of premium replacement tires for nearly every make and model including light trucks, high performance cars, and luxury vehicles, as well as commercial trucks.
WatchdogApp
Watchdog is an online surveillance tool designed from the ground up by investigators. Watchdog can search across 44 major commerce platforms, including eBay, Amazon and craigslist.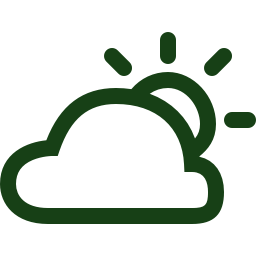 Qualifying
Finding space for a flying lap with forty-two cars on the two mile National circuit was tricky for our big Jags sharing the grid with the CSCC Open series but with just three tenths of a second covering our top three of Colin Philpott (Class C 4.0 XJS), Tom Robinson (Class D XJR6) and James Ramm (Class D 4.0 XJS) race one looked nicely set up for a close battle, Philpott leaving it until qualifying lap thirteen out fourteen to jump from third to pole. Guy Connew making up the second row with his splendid newly built V12 5.5 XJS.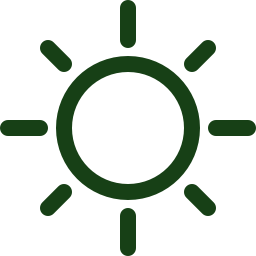 Race One
Philpott led off cleanly, but a poor start from Robinson who missed a slightly vague starters flag saw him drop five places going into Redgate for the first time. Ramm who is always quick off the line was followed by Connew and Mike Seabourne (Class B XJ40) making an excellent start, followed by Lawrence Coppock (Class D 6.0 XJS) and Tom Lenthall (Class C 4.0 XJS). Robinson however quickly made up loss ground in the supercharged XJ to move up to thrid by the end of lap two. Seabourne heading the Class B contest from 2019 champion Chris Boon (XK8) followed in that class by Derek Pearce (XK8) and Michael Atkinson (X300 4.0). Ian Drage (XJS 4.0) out for the first time this season was running third in Class C. Lap seven saw Boon find his way pass Seabourne to take the lead in Class B. Philpott was holding a comfortably five second lead until lap ten when he began to lose power and was passed by Ramm, Philpott heading for the pits and a DNF (engine failure). Simon Lewis (XJ6 4.2) having a tidy race led Class A from David Ringham in his newly acquired XJS 4.0. Ramm looked likely to claim the win from the fast closing Robinson until Ramm missed the Roberts Chicane due to a catch tank spill leaving Robinson to claim what had looked like an unlikely win after his poor start.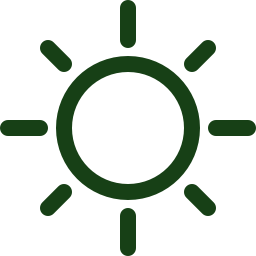 Race Two
The ball drop reverse grid promoted fifth place man Lawrence Coppcok onto pole with Lenthall, Connew, Ramm and Robinson behind. Connew made a flying start from row two in the Bob Tullius Quaker State livered XJS to lead the first lap closely followed by Ramm and Robinson, Lenthall leading Class C and Seabourne Class B as Boon was unable to start with a miss-fire on the XK8. Ramm squeezed past Connew on lap two before Robinson followed suit on lap three with a slick move at Craners to push up to second. The safety car came out on lap four with an Open car in the gravel at Redgate. Retirements for Connew, Drage and Lewis following the restart with eight minutes of racing left meant Lenthall moving up to third overall and leading Class C, Seabourne Class B, and Ringham Class A. At the front Ramm was using all his experience to hold off Robinson, Ramm turning the table from race one on the young Somerset man by just three tenths. Lenthall with a minor coming together at the end and the loss of his bonnet meaning another Jag DNF, Seabourne inheriting the final podium place and Class B win, David Ringham taking Class A honours.
Class & Championship Tables After Donington Park
| | |
| --- | --- |
| CLASS A | |
| Simon Dunford | 27 |
| Dave Ringham | 21 |
| Simon Lewis | 18 |
| | |
| --- | --- |
| CLASS B | |
| Michael Seabourne | 44 |
| Derek Pearce | 42 |
| Chris Boon | 20 |
| Daniel Stewart | 15 |
| Michael Atkinson | 14 |
| | |
| --- | --- |
| CLASS C | |
| Tom Lenthall | 35 |
| Colin Philpott | 34 |
| Michael Holt | 27 |
| Ian Drage | 9 |
| Richard Coppock | 2 |
| | |
| --- | --- |
| CLASS D | |
| James Ramm | 58 |
| Tom Robinson | 52 |
| Lawerence Coppock | 35 |
| Guy Connew | 30 |
| | |
| --- | --- |
| Championship | |
| James Ramm | 58 |
| Tom Robinson | 52 |
| Michael Seabourne | 44 |
| Derek Pearce | 42 |
| Tom Lenthall | 35 |
| Lawerence Coppock | 35 |
| Colin Philpott | 34 |
| Guy Connew | 30 |
| Simon Dunford | 27 |
| Michael Holt | 27 |
| Dave Ringham | 21 |
| Chris Boon | 20 |
| Simon Lewis | 18 |
| Daniel Stewart | 15 |
| Michael Atkinson | 14 |
| Ian Drage | 9 |
| Richard Coppock | 2 |
Join us at our next race:
2020 JEC Racing Castle Combe - The Toyo Tires/Watchdogapp.com Jaguar Saloon & GT Championship
Find out more