Jaguar Enthusiasts' Club, Saloon & GT Championship Round 9 & 10 Cadwell Park 30th August 2021

The Jaguar Enthusiasts' Club Saloon and GT Championship

Nicknamed the 'Mini Nürburgring' the Lincolnshire circuit has more than a passing resemblance to the Nordschleife. With eighteen turns, negative cambers, blind crests, and little room for overtaking it is without doubt the most technical and demanding circuit in the country.
Race Sponsors
Toyo Tires
Toyo Tires offer a complete selection of premium replacement tires for nearly every make and model including light trucks, high performance cars, and luxury vehicles, as well as commercial trucks.
Qualifying
Tom Lenthall (XJS) is having a strong and consistent season and grabbed pole position from Tom Rombinson who's XJR6 was misfiring slightly. Championship leader Mike Seabourne (XJ40) put his Class B car on the second row alongside the mighty V12 XJS of Guy Connew. Michael Holt had a new adventure swapping his normal X300 ride and borrowing Colin Philpott's Class winning XJS for the day, finding it to his liking and qualifying an excellent fifth first time out in the car. On row three alongside Holt, current Champion James Ramm who was held back by problems with a throttle body spring.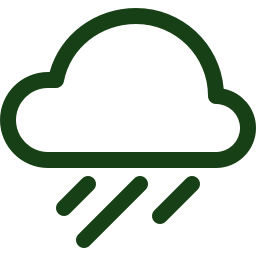 Race One
A light sprinkling of rain on the formation lap added an extra element of interest. On the greasy track Tom Lethall made a clean start but not so for Tom Robinson as he was swallowed into the pack. Mike Seabourne moving up to second and Michael Holt gaining two places into third. Robinson managed to retake one place at Coppice passing James Ramm before going around Guy Connew on the outside of Park & Chris Curve.
Mike Seabourne was looking to take an unlikely lead going into Hall Bends for the first time, but Lenthall defended well. Holt running slightly wide at the hairpin allowed Robinson to move up to third.
Class B has been exceptionally strong this season with Rick Walker and Derek Pearce having battled Mike Seabourne admirably, they were re-joined at Cadwell by Roger Webster on his first outing in his newly built XJS in its striking 'Dazzle Camouflage' livery. Walker was again having an excellent drive and close behind Ramm.
At the Gooseneck Seabourne grabbed his moment to take the race lead, the lower powered Class B car working well in the slippery conditions. Lenthall lost a further place sliding wide at Charlie's to open the door for Robinson to go through into second. Connew also moved up passing Holt and it wasn't long before Ramm followed suit. Getting a good drive out of Barn onto the start finish straight Robinson was able to use the power of the XJR6 to pass Seabourne for the lead.
With the track drying Robinson extended his lead and Lenthall, Connew and Ramm in that order closed on Seabourne who's car seemed to be getting progressively louder. Lenthall was able to make the pass and up to second on the run to Coppice before Seabourne with problems slowed and was also passed by Connew and Ramm. Seabourne eventually retiring with exhaust problems was then followed by leader Robinson into pits with just two laps to go with a cracked exhaust manifold.
Rick Walker enjoying a fine race and now leading Class B was able to pass Michael Holt in the XJS battle. With just a lap remining Lenthall and Connew tangled allowing James Ramm to pass Connew and then Lenthall and gratefully accept the victory.
Dean Sewell having a superb drive in the Class A XJ6 S1 was the solo runner in that class but nevertheless had an excellent seventh overall. Rick Walker fourth and winner of Class B, Tom Lenthall second and taking Class C, James Ramm on the top step, the victor in Class D. With welcomed returns for Roger Webster and Matthew Davis who had their own race battle, Matthew back out in the XJR6 rebuilt after the Silverstone fire.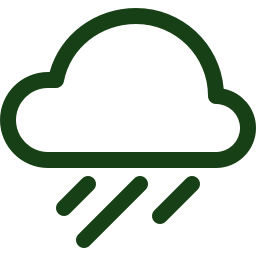 Race Two
James Ramm led off the line with Guy Connew and Michael Holt passing Tom Lenthall by Coppice Corner. Michael Seabourne with his exhaust system patched up made fast progress from the back of the grid and was soon up into sixth place. Connew then had a moment in the V12 putting a wheel on the grass allowing Holt and Lenthall through. Dean Sewell in the Class A XJ6 S1 continued to run serenely behind the leading Class B battle of Walker's XJS and the XJ40 saloon of Mike Seabourne. Seabourne looking at some unlikely passing places at times and receiving a warning for track limits.
Tom Lenthall (XJS) made a move around the outside of Holt at Park Corner to take second place and lead Class C. Running in seventh at this point Derek Pearce in the XK8 span at the Gooseneck but manged to hang onto the position. At the same corner on the following lap under pressure from Seabourne Walker ran wide allowing the XJ40 through. Seabourne with a hugely entertaining drive was now trying to find a way past Connew.
Further down the grid Matthew Davis (XJR6) and Roger Webster (XJS) resumed their battle from race one, Matthew still learning the circuits in his first season, Roger remembering his way around having not raced last season. In the Seabourne Connew clash the persistence of the Swindon man in the XJ40 seem to have paid off, aided by the damp conditions he eventually got past only to give the place back when pushing too hard he came off at Mansfield letting the V12 XJS back through.
Ramm comfortably closed out his second win of the day with a faultless drive followed by Lenthall and Holt in the podium places.
Meguair's Drive Of The Day:
Race One; Saloon's Dean Sewell, GT's James Ramm
Race Two; Saloon's Mike Seabourne, GT's Guy Connew
Result
Race One Results
| | | | |
| --- | --- | --- | --- |
| | First | Second | Third |
| Overall | James Ramm | Tom Lenthall | Guy Connew |
| Class D | James Ramm | Guy Connew | Matthew Davis |
| Class C | Tom Lenthall | Michael Holt | - |
| Class B | Rick Walker | Derek Pearce | Roger Webster |
| Class A | Dean Sewell | - | - |
Race Two Results
| | | | |
| --- | --- | --- | --- |
| | First | Second | Third |
| Overall | James Ramm | Tom Lenthall | Michael Holt |
| Class D | James Ramm | Guy Connew | Matthew Davis |
| Class C | Tom Lenthall | Michael Holt | - |
| Class B | Mike Seabourne | Rick Walker | Derek Pearce |
| Class A | Dean Sewell | - | - |