Jaguar Enthusiasts' Club Saloon & GT Championship Round 13 & 14 Mallory Park 17th October 2021

The Jaguar Enthusiasts' Club Saloon and GT Championship

As you drive through the gates of Mallory Park you are greeted by a giant Leaper with the name Jaguar underneath and listing the dates of the seven Le Mans victories and three World Championships. You are left in no doubt about the racing heritage of Jaguar.
Race Sponsors
Toyo Tires
Toyo Tires offer a complete selection of premium replacement tires for nearly every make and model including light trucks, high performance cars, and luxury vehicles, as well as commercial trucks.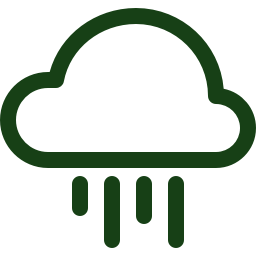 Qualifying
As so often on recent race weekends our Jaguar racers have been challenged by very wet and slippery conditions. Returning to Mallory Park for the first time since 2018, grip was hard to find for qualifying. Tom Robinson (XJR6) left it late in the session to find enough traction to out-qualify Mike Seabourne (XJ40) and Michael Holt (X300). Guy Connew (XJS V12) making up the second row alongside Holt. Simon Lewis (S1 XJ6) being the first of the Class A cars in fifth.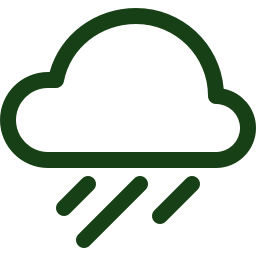 Race One
Mike Seabourne was quick out of the blocks in the very damp conditions and with short run to the first corner, Gerrards and was leading Tom Robinson and Guy Connew. Tom Lenthall (XK8) also making a good start and passing Simon Lewis and Michael Holt into the first turn. Simone Ford made great progress moving up from eighth to sixth in the Class A XJS.
There was drama on lap two when Tom Robinson managed to pass Mike Seabourne down the Stebbe Straight but couldn't hang on to the lead, sliding off in the wet conditions at Shaw's Hairpin. Robinson recovered without damage and returned to the circuit in fifth place.
Lap four saw a change in order with Michael Holt passing Guy Connew into second and Tom Robinson recovering having passed Tom Lenthall followed Holt to overtake Connew who was demoted to fifth. Holt however could not get the X300 to turn in at Shaw's hairpin and went onto the grass dropping two places. At the start of lap five Rick Walker (XJS) passed Simone Ford down the inside going into Gerrads. Simon Lewis was also able to repeat the pass and moved to the front on the Class A battle. Behind these Daniel Stewart (XJS), David Ringham (XJS) and Michael Atkinson (X300) were having an entertaining tussle with little between them. Stewart caught Holt after the man from Kent had a couple more 'off's'.
With little more than four minutes of the race left Tom Robinson caught and passed Mike Seabourne but desperate for his first outright race win Seabourne refused to give up the place and retook the lead going into Shaw's, the two young racers putting on a great show. Down the Kirkby Straight and there was no denying Robinson who hit the front again before Gerrards and it would stay that way until the finish.
Rick Walker having another excellent drive was able to overtake Tom Lenthall, significant in Championship standings with Lenthall trying to close the narrow points gap to Seabourne. Guy Connew brought the Class D V12 XJS home in third and despite his various spins Michael Holt was fourth and winner of Class C. Simon's first finish of the season winning Class A.
Race Two
With the track almost dry Tom Robinson was able to hold the lead from pole into Gerrads followed by Guy Connew and Rick Walker. Champion elect Mike Seabourne dropped to fourth and into the grasp of title rival Tom Lenthall in fifth place. Matthew Davis (XJR6) got a terrific drive out of the first corner and was looking to pass David Ringham and Michael Atkinson (X300)but put wheel on the wet grass and spun almost collecting Ringham's XJS.
As the race settled down Tom Lenthall determined to fight all the way for the championson moved up into third, with Michael Holt relegating Mike Seabourne to six and third in Class B.
Guy Connew in the 6.0 V12 XJS was finding the drier conditions more to his liking and was sticking close to Tom Robinson in the race for the lead. Further down the field Simone Ford was able to power past Simon Lewis to take the lead in Class A closely followed by Michael Atkinson having a strong drive. Robinson was able to open a five second gap to Connew when he was able negotiate passed tailenders a little easier, Connew cutting to deficit to just four second by the chequered flag.
Tom Lenthall was able to close out the Class B win and third place overall, but it wasn't enough to deny Mike Seabourne the JEC Championship. This despite Rick Walker taking second in class with Seabourne third and a conservative drive. Michael Holt came home fifth overall and the Class C win. Simon Lewis unfortunately with another DNF with three laps to go whilst trailing Simone Ford with a good drive to win Class A. Tom Robinson took his second outright win of the day and Class D from Guy Connew who won the Meguiar's drive of the day having kept Robinson honest for most of the race.
Meguair's Drive Of The Day:
Race One; Simon Lewis
Race Two; Guy Connew
Results
Race One Results
| | | | |
| --- | --- | --- | --- |
| | First | Second | Third |
| Overall | Tom Robinson | Mike Seabourne | Guy Connew |
| Class D | Tom Robinson | Guy Connew | Matthew Davis |
| Class C | Michael Holt | - | - |
| Class B | Mike Seabourne | Rick Walker | Tom Lenthall |
| Class A | Simon Lewis | Simone Ford | David Ringham |
Race Two Results
| | | | |
| --- | --- | --- | --- |
| | First | Second | Third |
| Overall | Tom Robinson | Guy Connew | Tom Lenthall |
| Class D | Tom Robinson | Guy Connew | Matthew Davis |
| Class C | Michael Holt | - | - |
| Class B | Tom Lenthall | Rick Walker | Mike Seabourne |
| Class A | Simone Ford | David Ringham | - |
Final Championship Standings
Final Championship Standings;
Mike Seabourne 2021 Champion 177 Points
Tom Lenthall 2nd 171 Points
Tom Robinson 3rd 147 Points
Class A:
1st Simone Ford 118 Points
2nd David Ringham 71 Points
3rd Dean Sewell 50 Points
Class B:
1st Mike Seabourne 177 Points
2nd Rick Walker 142 Points
3rd Derek Pearce 113 Points
Class C:
1st Tom Lenthall 120 Points
2nd Michael Holt 94 Points
3rd Colin Philpott 58 Points
Class D:
1st Tom Robinson 147 Points
2nd James Ramm 93 Points
3rd Guy Connew 59 Points
Ever thought of getting involved? Why not become one of our racing drivers or come down and support your favourite!
Get Involved