Jaguar Enthusiasts' Club, Saloon & GT Championship Round 11 & 12 Snetterton 18th & 19th September 2021

The Jaguar Enthusiasts' Club Saloon and GT Championship

Tom Lenthall made a switch from his own XJS which was damaged at the previous round at Cadwell and moved into Derek Pearce's XK8, with Derek like many of the grid opting to go to Goodwood Revival.

Race Sponsors
Toyo Tires
Toyo Tires offer a complete selection of premium replacement tires for nearly every make and model including light trucks, high performance cars, and luxury vehicles, as well as commercial trucks.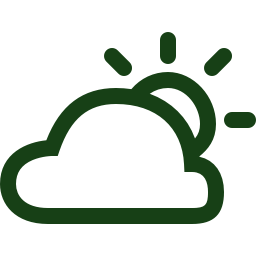 Qualifying
The XK8 was quick to show and was top of the timing until Tom Robinson put in a blistering time on lap four. They were followed by Lawrence Coppock returning after missing Cadwell in his V12 XJS. Rick Walker pipped Class B rival and Championship leader Mike Seabourne for fourth with Simone Ford the first of the Class A cars (XJS 4.0). Sadly, Roger Webster had an accident towards the end of qualifying in his newly built XJS resulting in substantial damage, fortunately Roger was only slightly bruised.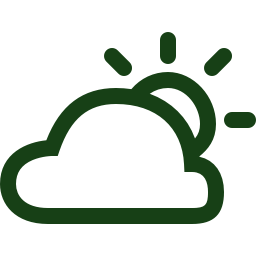 Race One
At lights out Tom Robinson (XJR6) was quickly away and leading going into Riches corner for the first time, from Tom Lenthall (XK8). Lawrence Coppock was able to hold off Rick Walker (XJS) and Mike Seabourne (XJ40), so it was pretty much as you were on the grid for the first lap apart from David Ringham (XJS) passing Simone Ford (XJS) in the class A battle.
New to JEC racing Steve Anderson was making his debut in the Gulf Oil livered XJS (Class B) bought from veteran racer Lawrence Ball who has decided to hang up his racing overalls. For Steve this weekend was about getting track time and getting to know the car. In the meantime, Mike Seabourne managed to get down the inside of Rick Walker's XJS at the Bomb Hole to move up to fourth. Daniel Stewart was also able to pass Walker later in the lap with Walker's XJS suffering a slight misfire on one cylinder. Cliff Ryan in the beautiful black XJRS V12 was the next to close up on Walker until the XJS came back on song again allowing him to retake the place passed Stewart.
David Ringham was doing an admirable job of holding off Simone Ford in the Class A tussle until the vey last lap when he finally succumbed to the pressure the two XJS's crossing the line with just seven tenths of a second between them.
Tom Robinson was able to ease to a comfortable victory in the absence of James Ramm and Colin Philpott with Tom Lenthall gaining valuable championship points in second place and winning class B, Lawrence Coppock taking third overall.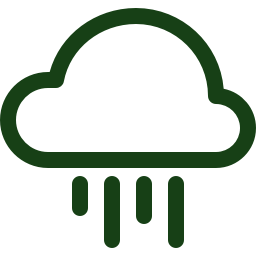 Race Two
With rain starting to fall as the cars made their way onto track as threating clouds gathered over the Norfolk circuit it was clear that this was going to be a different affair to race one. As the safety car led the pack around on the formation lap the heavens opened and cars struggled for grip even at low speed, Tom Lenthall spinning twice in the XK8.
After a delayed start, finally the cars were released and once again it was Tom Robinson showing the way in the XJR6. Mike Seabourne was soon up to second, Tom Lenthall still struggling in the slippery conditions and dropping back after also being passed by Daniel Stewart's XJS in a class B shoot out. Stewart then tried to pass Seabourne but as soon as he applied the throttle the XJS did a complete three-sixty spin. Finding a little grip once more Stewart made up lost ground and drove around the outside of Seabourne at Agostini to move up to second place, which he would hang onto until the chequered flag appeared out of the gloom.
Tom Robinson completed a second win of the weekend showing he can perform as well in the wet as the dry. Mike Seabourne held third with the chequered flag coming out early in the almost undriveable conditions. Tom Lenthall came home fourth and third in class B. Simone Ford collected the honours in class A from David Ringham. Steve Anderson did well to keep his XJS on circuit first time out in such appalling conditions to follow Ringham home.
Meguair's Drive Of The Day:
Race One; Simone Ford
Race Two; Steve Anderson
Results
Race One Results
| | | | |
| --- | --- | --- | --- |
| | First | Second | Third |
| Overall | Tom Robinson | Tom Lenthall | Lawrence Coppock |
| Class D | Tom Robinson | Lawrence Coppock | Cliff Ryan |
| Class C | - | - | - |
| Class B | Tom Lenthall | Mike Seabourne | Rick Walker |
| Class A | Simone Ford | David Ringham | - |
Race Two Results
| | | | |
| --- | --- | --- | --- |
| | First | Second | Third |
| Overall | Tom Robinson | Daniel Stewart | Mike Seabourne |
| Class D | Tom Robinson | Cliff Ryan | - |
| Class C | - | - | - |
| Class B | Daniel Stewart | Mike Seabourne | Tom Lenthall |
| Class A | Simone Ford | David Ringham | - |