Jaguar Enthusiasts' Club Saloon & GT Championship Round 1 & 2 Silverstone International 24th April 2021

The Jaguar Enthusiasts' Club Saloon and GT Championship

Spring sunshine greeted the JEC Saloon & GT paddock at Silverstone International for our first ever outing with CTCRC and BARC. A colourful carnival of historic touring cars rubbing shoulders with the well-heeled Lamborghini's, Ferrari's, and other exotica in the Britcar Championship. It was a glorious fiesta of racing and just the thing to banish the long lockdown winter blues.
Race Sponsors
Toyo Tires
Toyo Tires offer a complete selection of premium replacement tires for nearly every make and model including light trucks, high performance cars, and luxury vehicles, as well as commercial trucks.
Qualifying
James Ramm (XJS 4.0) began the defence of his championship by lighting up the timing screens early on eventually being pipped for pole by Tom Robinson (XJR6) by a mere tenth of a second. Tom Lenthall's XJS 4.0 looked strong claiming third and was joined on the second row of the grid by Michael Holt (X300). Mike Seabourne (XJ40) being quickest of the Class B cars, Simon Dunford (XJS 4.0) leading Class A.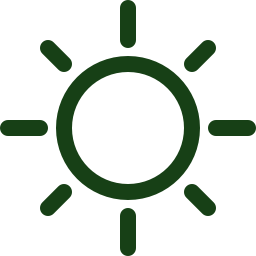 Race One
At lights out for the start of the 2021 Championship Matthew Davis (XJR6) making his debut was unable to get away. The stranded Jaguar was then hit by an unsighted Capri starting in the Pre-83 Touring cars from behind the Jags. Further drama, when leaking fuel ignited the car but the driver who was unhurt quickly exited and the marshals promptly extinguishing the flames. A sad debut but thankfully no one was injured.
Having been red flagged due to the incident, the grid was reformed. As the Jags streamed off the line it was the fast-starting Ramm who lead into Abbey corner with Lenthall looking down the inside of Robinson's XJR6. Richard Coppock (XJS 4.0) found good traction to pass Seabourne and was able to press Holt, before Holt retired (oil leak) for an early Class C battle. The hugely experienced Derek Pearce (XK8) closed on Seabourne to fight for Class B, Simon Lewis (XJ6) the early leader in Class A from Dunford and Dave Ringham (XJS 4.0).
Robinson gradually made inroads into the gap to Ramm and on lap three had a look around the outside at Stowe corner before pulling a stunning late braking manoeuvre at Vale to take the lead. The Swallows Racing man hanging onto win the overall race win and Class D by less than second. Behind them Lenthall had an untroubled race to take third and Class C and Meguiar's GT drive of the day, whilst Seabourne held off Pearce for Class B. With a close father and son competition Lawrence Coppock (XJS V12 6.0) took third place Class D from Coppock junior, second Class C.
In a very competitive field of Class B cars Rick Walker (XJS 3.6) showed strong pace for third ahead of Daniel Stewart (XJS 4.0) and the improving newcomer Michael Atkinson (X300) who collected Meguiar's Saloon drive of the day. Dunford was able to close out Class A after Lewis was forced to retire on lap six (oil leak).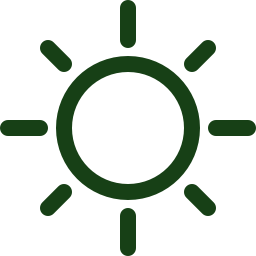 Race Two
Robinson made a poor start from pole and was fifth going into Abbey for the first time with Ramm leading the way from Lawrence Coppock who made a blistering opening sprint to pass Robinson, Lenthall, Seabourne and Pearce.
Holt made rapid progress on lap one moving through the field smartly after starting from the back of the grid in the Eden Interiors X300. Robinson was quick in the second sector making up for his poor start moving up to second at the end of Hanger Straight. Ramm was able to hold the advantage until lap three when Robinson was able to slipstream Ramm's XJS and pass down Hanger. Robinson opened a small lead of about two seconds until Ramm found some time with a very quick lap ten and closed within a couple of tenths. Lenthall having a good weekend passed Coppock (Snr) to move to third. The Coppock family dual was then joined by Holt and Seabourne and at one point were three abreast going into Abbey.
Ramm pressed Robinson hard over the closing laps but couldn't find a way past, the Somerset driver winning by the narrowest margin and setting up what looks to be a tight a thrilling contest for Class D and podium honours this season. They should be joined at Donington for the next round by Colin Philpott who experienced a ECU fault prior to the race weekend and Guy Connew in the V12 XJS.
Holt collected Meguiar's Saloon drive of the day for his charge through the pack to finish sixth overall and Lawrence Coppock collected the GT prize after starting sixth and finishing fourth. Lenthall amassed another Class C win, Seabourne likewise in Class B and Dunford in Class A.
Round 3 & 4 will take place at Donington Park 31st May 2021. Qualifying and both races will be available to watch on the Official BARC YouTube Live Stream and highlights viewers can watch FreeSports on Freeview/BT/TalkTalk channel 64, Sky channel 422 and Virgin Media channel 553
Race Results
Race One Results
| | | | |
| --- | --- | --- | --- |
| | First | Second | Third |
| Overall | Tom Robinson | James Ramm | Tom Lenthall |
| Class A | Simon Dunford | David Ringham | - |
| Class B | Michael Seabourne | Derek Pearce | Rick Walker |
| Class C | Tom Lenthall | Richard Coppock | - |
| Class D | Tom Robinson | James Ramm | Lawrence Coppock |
Race Two Results
| | | | |
| --- | --- | --- | --- |
| | First | Second | Third |
| Overall | Tom Robinson | James Ramm | Tom Lenthall |
| Class A | Simon Dunford | David Ringham | - |
| Class B | Michael Seabourne | Rick Walker | Derek Pearce |
| Class C | Tom Lenthall | Richard Coppock | Michael Holt |
| Class D | Tom Robinson | James Ramm | Lawrence Coppock |
Join us at our next race:
Donington National Circuit - Jaguar Enthusiasts' Club Saloon & GT Championship
Find out more