Brands Hatch 23rd June - JEC Jaguar XKs & Mike Hawthorn Challenge

JEC Jaguar XK Race Series 2018

JEC Jaguar XKs and Hawthorn Challenge (combined)

Weather , Hot & Dry
Again the Jaguars from both the XKs & the Hawthorn series joined the AMOC Jack Fairman cup race.
Due to clashing dates and a number of cars being saved for the forthcoming LeMans classic, only a total of 16 cars had entered the race 10 of these being Jaguars.
Download Race Report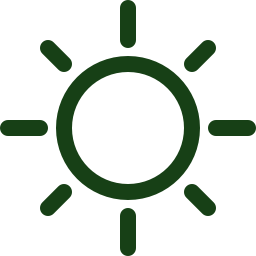 Qualifying & Race
Brands Hatch 23d June 2018. AMOC Meeting
JEC Jaguar XKs and Hawthorn Challenge (combined)
Weather , Hot & Dry
QUALIFYING.

Qualifying was a very steady affair and all cars seemed to play a waiting game for clear track time to put in their fastest laps,
Paul Kennelly (XK150s) posting the best XK lap with a 1.00.393, followed by Marc Gordon(XK150) and Chris Kieth-Lucas in his XK150
Nigel Webb (Mk1) posting the best Hawthorn Challenge lap with a 1.02.055 followed by Derek Pearce (Mk2) and Dave Bye in Richard Butterfields Mk1.
The fastest Jaguar being that of Rob Newall in his XK120 with a 59.168 although he due to being on Avon Tyres ran in the Fairman class.
RACE
The race was a much more hurried affair, from the lights Paul Kennelly maintained his XK pole followed by Marc Gordon while Dave Bye in the MK1 made a great start going from 3rd to 1st of the saloons on lap 1.
The race continued much in its qualifying order for the first few laps until on lap 4 Chris Keith-Lucas while trying a move on Nigel Webb as they came out of McLaren into Clearways spun into the infield, recovering without damage but to the back of the field.
As Chris K-L set about on a recovery drive Nigel Webb in his MK1 on lap 6 managed to pass the slowing Dave Bye, Dave retiring the MK1 later on the same lap with an overheating problem.
On Lap 9 while exiting clearways Rob Newall lost a rear wheel due to a hub breaking and into the pit lane entrance, fortunately without any other damage but bringing out the safety car due to the sickened cars location.
The race returned to normal as the course car pulled in and once the timing screens had been sorted its self out racing resumed properly on lap 15.
The race continued with some good battles throughout the field,
The recovering Chris K-L (XK150) having a good battle with Rob Pinchbeck (XK120) for a few laps, while Marc Gordon (XK150) & Derek Pearce (MK2) also enjoyed a good battle.
While newcomer Michael O'Shea in has Mk2 the car he shares with Dave Hall (who raced it at Oulton Park), neither having raced the car before drove a good and steady race and enjoyed some good racing throughout, especially with the Ford Zodiac Fairman class car of Colin Elstrop.
Rob Pinchbeck had a big moment while going into Paddock entering the gravel at the top but in a masterful display of control that eventually found him the tarmac towards the bottom, a display of calmness a skill and not over reaction, that earned him Driver of the day.
After 28 laps Paul Kennelly came in as first Jaguar and the XK win in his XK150S
And Nigel Webb brought his Mk1 home as the first Hawthorn Saloon, also earning himself Hawthorn Challenge 'Driver of the day'
XK'S
1st Paul Kennelly, 2nd Marc Gordon, 3rd Chris Keith-Lucas
Hawthorn Saloons
1st Nigel Webb, 2nd Derek Pearce, 3rd Michael O'Shea,
Chris Robinson
Join us at our next race:
2020 JEC Racing Donington - The Toyo Tires/Watchdogapp.com Jaguar Saloon & GT Championship
The final two rounds taking place of our Toyo Tires/Watchdogapp.com Jaguar Saloon & GT Championship. When the dust settles on another exciting year of racing, who will be standing on the top step?
Find out more