Anglesey 20th – 21st July 2019 , Rounds 7 and 8 The Toyo Tires/Watchdogapp.com Jaguar Saloon & GT Championship

Toyo Tires/Watchdogapp.com Jaguar Saloon & GT Championship

The British summer did its best to literally blow everyone away on Friday and those brave souls who were out testing experienced rain, sun, overcast and windy conditions - sometimes all at once. A big thank you to all the drivers that made the effort to enter – it is a long way for some people – the reward is a friendly welcome and a great circuit nestled right on the Anglesey coast.
Download Race Report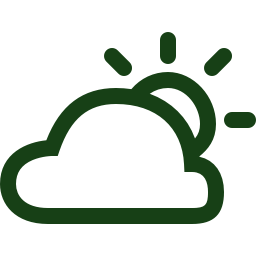 Race 1 and 2
Qualifying
Qualifying ended up very close – the top 3 Class D cars separated by less than a second – with James Ramm just behind Colin Philpott in pole and Tom Robinson bringing up 3rd place. The current championship leader Chris Boon was 4th in his Class B XK8, 5th was Dave Bye in the immaculate Class C XJ Coupe just slightly ahead of Ian Drage in the Class C XJS. Tim Morrant led Class A ahead of late entrant David Ringham in his series 2 XJ6 and fellow XJ6 driver Dean Sewell.
Race 1 – Anglesey – Saturday 20th July
Simon Lewis' X300 started from the pitlane after some electrical 'issues' (which nearly all the assembled Jaguar specialists and technicians tried to help cure) , but it was a great start from Tom Robinson who launched the XJR into the lead from the off – closely followed by Colin Philpotts' XJS with James Ramm's similar car on his bumper. Tom Lenthall had a good start and got ahead of a couple of cars – including the Coupe of Dave Bye – who then set about reeling him in for the next few laps – whilst being watched from behind by Micheal Holt's X300.
Having started from the back Lewis started to gain places after a couple laps – eventually passing David Ringham on lap 4, then Dean Sewell then the quick starting Roger Webster (X300) on lap 7. Sadly the electrical 'issues' returned and Lewis was classified DNF after a fine drive. Further up the field Tim Morrant (XJ6) chased after Daniel Stewart's XJS and despite catching up – couldn't get past. Meanwhile the top 3 continued hammer and tong with Philpott grabbing the lead early on after a spectacular lock-up by Robinson – who was enjoying his new-found reliability after a season of woes. Philpott, Robinson and Ramm (all Class D) were to eventually finish in that order – still less than 3 secs apart after a truly entertaining race within a race – something the big Jags are becoming known for. In Class B Chris Boon finished ahead of Daniel Stewart's XJS and Roger Webster's X300, Class C saw Ian Drage's XJS hold on from the closing Tom Lenthall and ahead of Dave Bye and Micheal Holt.
Ian Drage won GT Drive of the Day and Simon Lewis won Saloon Drive of the Day.
RESULTS RACE 1- Angelsey
Overall/Class D 1st Colin Philpott (XJS), 2nd Tom Robinson (XJR), James Ramm (XJS)
Class A 1st Tim Morrant (XJ6) Dean Sewell (XJ6), 2nd David Ringham (XJ6)
Class B 1st Chris Boon XK8, 2nd Daniel Stewart XJS, 3rd Roger Webster (X300)
Class C 1st Ian Drage (XJS), 2nd, Tom Lenthall (XJS), 3rd Dave Bye (XJCoupe)
Race 2 – Anglesey
Following the ball draw (number 1) everything stayed the same and the result from Race 1 gave us the grid for Race 2. Sunday used the slightly shorter coastal circuit which includes the Corkscrew – loved and feared in equal portions by the drivers!
Again in Race 2 Tom Robinson got away best in the XJR but this time James Ramm manged to go backwards – finding himself in 5th after a couple of corners, but not for long. Philpott captured the race lead shortly afterwards and Ramm started the quick climb up the grid. After some good passing moves Ramm soon took the lead and built a small gap to the squabbling and position swapping Philpott and Robinson – once again an excellent race to watch and a real credit to close JEC racing.
There were other close races through the field. Tom Lenthall was going well, getting ahead of Micheal Holt's X300 and then Dave Bye's XJ6 Coupe but then unfortunately had a dramatic spin which fortunately resulted in zero damage – he did however pull in after the next lap having inadvertently switched off the fuel pump!. David Ringham and Dean Sewell were engaged in a race long duel – with Ringham getting past eventually and just holding on by a couple of seconds at the end of the race. One of the best dices of the whole weekend was between Dave Bye and Micheal Holt who got a bit too close on a couple of occasions, but both finished within a couple of seconds and importantly shook hands and talked excitedly about close racing!
Up at the front Philpot eventually passed Robinson for second and that's how it stayed – with a slightly lonely Chris Boon in 4th, Holt in 5th, Bye in 6th and another lonely soul – Tim Morrant in 7th. Unfortunately Guy Connew (Borrowing Ian Drage's XJS) pulled off before the end with a missing exhaust section causing issues.
James Ramm won GT Drive of the day and Tim Morrant won Saloon Drive of the Day. A big thanks to Patch who bought the JEC Van up for the weekend and Colin Porter for the photo's – both much appreciated.
RESULTS RACE 2 – Anglesey
Overall/Class D – 1st James Ramm, 2nd Colin Philpott, 3RD Tom Robinson
Class A 1st – Tim Morrant (XJ6), 2ndDavid Ringham (XJ6), 3rd Dean Sewell (XJ6)
Class B 1st - Chris Boon (XK8), 2nd Daniel Stewart (XJS), 3rd Roger Webster (X300
Class C 1st – Tom Lenthall (XJS), 2nd Micheal Holt (X300),
Join us at our next race:
XK Challenge 2020 - Brands Hatch
The 3rd round takes place at the world famous track Brands Hatch. Again racing along side the AMOC this provides a great opportunity to watch racing of some of the most beautiful Jaguars to ever compete.
Find out more