Vredestein Jaguar XK - Silverstone 30th September
Final race of the season with Aston Martin Racing's 50's Sports Car Series.
Next weekend the Castle Combe Autumn Classic for Pre '66 Jaguars
Download Race Report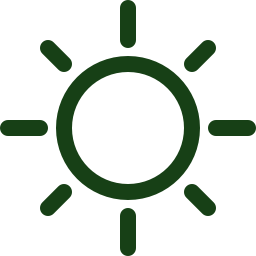 Background
For the penultimate XK race of 2017 (next weekend is the prestigious Castle Combe Autumn Classic), the Jaguars returned to Silverstone to race alongside the Aston Martin 50's Sports Cars. An excellent grid of 25 mixed British sports cars, including MGA, Elva, Elite & Austin-Healeys, was enhanced by the presence of the XKs. Also in the race were some more unusual cars, probably known only to true racing fans. Coopers Bobtail, Bristol & Monaco, Turner Sports & the unusually named Lister Bristol Flat Iron. Full marks to anyone who knew these. Long time Jaguar supporters were also racing Adam Crowton (Lotus Elite), Bob Lines (MGA) & Anthony Ditheridge (Cooper Monaco). One of the pleasures of club racing is meeting ex XK racers, namely Chris Keen, who raced with JEC for a number of years.The XK contingent included a new entrant, John Carr who thoroughly enjoyed his first race in the XK120 FHC. Problems for Rob Pinchbecks beautiful XK120 during Friday's testing,when a broken half-shaft meant work for Brian Stevens. That, and fitting of new tyres, was sorted before qualifying at 0930.

Qualifying
Qualifying – Sunny/Dry
The Rob Newall 120FHC started losing water in the Assembly Area but, as the gauges were looking ok, Rob decided to run in qualifying & sort the problem out later. This was discovered to be a 'duff' radiator cap. The Andrew Wenman headed the Jaguars by a mere 0.3 sec from Newall. Paul Kennellys XK150S standard Class A followed, whilst the Class B battle between Kevin Zwolinski (XK140 FHC) & Geoff Ottley (XK120) was to continue through the day.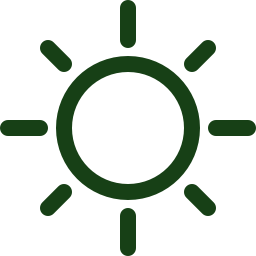 Race
Race – Bright/Dry
Kennally made a lightning start to head the XKs with Newall & Wenman slotting in behind. Newall passed on lap 2 to drive to a win, however Wenman took up the challenge & harassed Kennelly for lap after lap, until finally succeeding in passing on lap 15. This battle earned Kennelly 'Drive of the Day' award for holding off a more modified car, although Wenman  shared the accolades for an exciting drive. In Class B, Ottley took the honours from Zwolinski, who was praying for rain to suit his wet weather skills. A few drops did fall during the race but not enough to dampen the track. Pinchbeck enjoyed a good dice with the Cooper Bobtail & Carr enjoyed an excellent first outing in the XK120.
Results .
 Overall – Winner Rob Newall (XK120 FHC), 2nd Andrew Wenman (XK120), 3rd (Paul Kennally (XK150s)
Class A – Winner Paul Kennelly (XK150S),
Class B – Winner Geoff Ottley (XK120), Runner Up Kevin Zwolinski (XK140 FHC)
Class  C – Winner Rob Newall (XK120 FHC), 2nd Andew Wenman (XK120), 3rd Rob Pinchbeck (XK120)
 Photographs – Roger Gage & Chris Gage
 Terry Dye
Competition Secretary
Jaguar Enthusiasts' Club Racing
Race Results
Fastest Laps
| Fastest Lap | Driver | Class | Race Time |
| --- | --- | --- | --- |
| 1.13.287 | Rob Newall | Class C | |
| 1.13.815 | Andrew Wenman | Class C | |
| 1.13.919 | Paul Kennelly | Class A | |
Results for Class A
| Position | Driver | Total Time | Fastest Lap |
| --- | --- | --- | --- |
| 1st | Paul Kennelly | | 1.13.919 |
| 2nd | Paul Kennelly | | 1.13.919 |
Results for Class B
| Position | Driver | Total Time | Fastest Lap |
| --- | --- | --- | --- |
| 1st | Geoff Ottley | | 1.16.417 |
| 2nd | Kevin Zwolinski | | 1.16.639 |
Results for Class C
| Position | Driver | Total Time | Fastest Lap |
| --- | --- | --- | --- |
| 1st | Rob Newall | | 1.13.287 |
| 2nd | Andrew Wenman | | 1.13.815 |
| 3rd | Rob Pinchbeck | | 1.18.725 |
Join us at our next race:
JEC Jaguar XK Race 3 2018
Racing with the AMOC 50's Sports cars
Find out more