Race Report: Silverstone - 27th & 28th May
Rounds 5 & 6 brought us to Silverstone, not the normal Club circuit but the International track. This is the JECs first visit to this 1.8 mile circuit & cars were located in the posh F1 Pits in the Wing complex!
The circuit consists of large parts of the GP layout, with the Village, Link & part of Becketts leading to a long straight, being particularly challenging. The run from Vale leading to Club corner putting emphasis on brave braking to slow the big Jaguars. 2 non-championship invitees entered, Loz Ball in the quick XJS & David Howard, who opted to try his 7 litre engine in the XJ12. The ever enthusiastic Richard Crossley couldn't resist the lure of the track and entered for the Saturday only. Tom Butterfield was very brave, lending the 2016 Championship-winning Lister XJ40 to Ben Walker, no mean driver himself.
Welcome returnees Tom Lenthall, in his yellow XJS & Bruce Cologne-Brookes, having resolved his Snetterton electrical problems. Derek Pearce is gradually getting the XK8 race-sorted and the loan of a spare set of seatbelts from Simon Blunt helped!. The induction problem is now resolved and improved handling the next challenge. Chris Boon was again competing in the XJS whilst his own XK8 is being finished. The absence of championship contender James Ramm can be excused owing to the birth of his & Ninkas first child. Lawrence Coppock decided 2 races in a weekend were not enough & also entered the 40-minute Future Classics race. Very tiring in the weekend's heat.
Download Race Report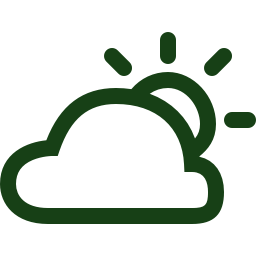 Qualifying
After a very hot few days the weather was marginally cooler & windy as the 22 Jaguars took to the track. Friday testing proved invaluable to those who had taken part as drivers had to learn the circuit for the first time. Silverstone, being very flat & with a number of circuit configurations, can be very difficult to know which way to turn for the first few laps. Disconcerting at first!
Colin Philpott took pole from David Howard by a mere 0.5 of a second, with Rodney Frost & Patrick Doyle's XJSs on Row 2. Frost led Class B from Walker & Boon. Lenthall, in his first outing for a number of years, posted a respectable 1.23.9 to qualify 11th. Adam Powderham & Tom Robinson are getting to grips with the glorious sounding supercharged XJRs, qualifying 5th & 8th. In the standard class A, Michael Holt led from Simon Blunt & Nick Wade. Crossley was unlucky to slip into the gravel at Club, necessitating yellow flags.

Race 1
As the lights went out Philpott secured the lead from Howard, whilst Doyle took Frost on lap 1 for 3rd & took to the pursuit of Howard.  They battled until lap 6, when the XJ12 got a little out of shape & Doyle couldn't avoid touching the rear of Howards car. It didn't affect Howard but Doyle had to pull in with a damaged front. Frost continued in 2nd as Powderham continued to hassle 3rd place Connew, These 2 passing & repassing throughout the race but Powderham eventually held on during the important, final lap to secure his first podium finish. Walker was unlucky to spin & be collected by the unluckier Holt, who had to retire with a loose wing. Dave Bye pulled his way up to 8th, fending off strong challenges from Lenthall & Boon before retiring with a burst hose. 
Dickins was also forced out with a head gasket failure. Dunford managed a quick spin at Club but continued to secure class 3rd in Class A. Wade won the class while 2nd place man Blunt was embroiled in a race long duel with Sewell's Class B XJ6. After a number of position changes Sewell crossed the line first to earn Drive of the Day award. Robinson pulled in on lap 10 with mechanical problems to be one of the 4 cars needing overnight fettling. Class B was the domain of Frost from a hard charging Connew & Lenthall. Class D, highly modified was won by Powderham from Coppock & Pearce. Coppock gradually lost gears until reduced to just 3rd, which unfortunately meant a non-start on Sunday.
In the spirit of JEC Racing, people rallied round to repair the wing on Holts XJR, Doyles XJS & Walkers XJ40.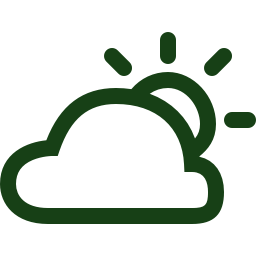 Race 2
If race one was exciting, race 2 was utterly enthralling. Drama before the start meant a non-start for Nick Wade with a blown head gasket in the pits, Joining Dickins non-start with a similar problem yesterday. More dramatically & unluckily, David Howard's XJ12 bust an oil pipe in the Assembly area & the car caught fire, although thankfully extinguished without too much damage. So much excitement event before the cars took to the green flag lap!
At the start, Philpott again took the lead from Frost & for two laps the field spread out a little until the whole race ignited. Powderham held off a strong challenge from Connew until lap 9, when the latter was picked off by Lenthall, who was showing no rustiness in the XJS after his long lay-off. Meanwhile, Doyle, who started from the back of the grid after Saturdays stoppage, put the power of the V12 to excellent use. He made up 8 positions on lap 1 & proceeded to carve his way through the field, going from 8th to 4th on lap 4. It took until lap 11 to get past 2nd man Frost & then reeled in the race leader. On the final lap he passed Philpott on the back straight, only to be repassed at Stowe in an audacious manoeuvre, netting Philpott his second win of the weekend & Doyle Drive of the Day. 
After replacing a damaged door (courtesy of Lenthall delivery service), Walker was unlucky to have to pull up when said door kept flapping open. A massive 4-car battle between Cologne-Brookes, Blunt & Holt continued for lap after lap before finishing in that order, although Sewell disposed of Brookes on lap 11. Further ahead, Bye (XJ6), Pearce (XK8), Boon (XJS) & Robinson (XJR), changed position lap after lap. Robinson took Pearce in an outstanding move at Club, to secure Class D third. Dunford took class A third for the second time during the weekend.
Race Results
Results for Class A
| Driver | Qualifying | Race 1 | Race 2 | Total Points | Current Standing |
| --- | --- | --- | --- | --- | --- |
| Simon Blunt | 2pts | 2nd (11pts) | 1st (10pts) | 23pts | 68pts |
| Simon Dunford | 0pts | 3rd (10pts) | 3rd (7pts) | 17pts | 50pts |
| Nick Wade | 1pts | 1st (13pts) | | 14pts | 64pts |
| Michael Holt | 3pts | 5th (2pts) | 2nd (9pts) | 14pts | 62pts |
| Richard Crossley | 0pts | 4th (9pts) | | 9pts | 9pts |
| Kevin Dickins | 0pts | 6th (1pts) | | 1pts | 9pts |
Results for Class B
| Driver | Qualifying | Race 1 | Race 2 | Total Points | Current Standing |
| --- | --- | --- | --- | --- | --- |
| Rodney Frost | 3pts | 1st (14pts) | 1st (14pts) | 31pts | 87pts |
| Chris Boon | 1pts | 2nd (11pts) | 2nd (11pts) | 23pts | 46pts |
| Bruce Cologne-Brookes | 0pts | 4th (9pts) | 4th (9pts) | 18pts | 18pts |
| Dean Sewell | 0pts | 5th (8pts) | 3rd (10pts) | 18pts | 34pts |
| Ben Walker | 2pts | 3rd (10pts) | DNF (1pts) | 13pts | 13pts |
Results for Class C
| Driver | Qualifying | Race 1 | Race 2 | Total Points | Current Standing |
| --- | --- | --- | --- | --- | --- |
| Colin Philpott | 3pts | 1st (14pts) | 1st (14pts) | 31pts | 84pts |
| Guy Connew | 2pts | 2nd (11pts) | 3rd (10pts) | 23pts | 41pts |
| Tom Lenthall | 0pts | 3rd (10pts) | 2nd (11pts) | 21pts | 21pts |
| Dave Bye | 1pts | DNF (1pts) | 4th (9pts) | 11pts | 50pts |
Results for Class D
| Driver | Qualifying | Race 1 | Race 2 | Total Points | Current Standing |
| --- | --- | --- | --- | --- | --- |
| Adam Powderham | 2pts | 1st (14pts) | 2nd (11pts) | 27pts | 74pts |
| Derek Pearce | 0pts | 3rd (10pts) | 4th (9pts) | 19pts | 20pts |
| Patrick Doyle | 3pts | DNF (1pts) | 1st (14pts) | 18pts | 55pts |
| Lawrence Coppock | 1pts | 2nd (11pts) | | 12pts | 12pts |
| Tom Robinson | 0pts | DNF (1pts) | 3rd (10pts) | 11pts | 37pts |
Join us at our next race:
JEC Jaguar XK Race 2 2018
The Jaguar XKs 20th season racing with JEC Racing
Find out more