JEC Racing returns to thrill at Thruxton

Toyo Tires/Watchdogapp.com Jaguar Saloon & GT Championship

(Words by Colin Porter, photos by Chris Gage)
Waking up slumbering beasts after nine months of hibernation was never going to be easy and with new sets of Covid regulations in place getting racing going again has been a logistical challenge for Motorsport UK, our partners at Classic Sports Car Club and the JEC. So finally starting our season mid-summer at the high-speed Thruxton circuit it was a case of the familiar and the not so familiar, catching up with friends and the paddock banter we have missed so greatly in recent months. The wonderful commradery of JEC racing was shown by our drivers who for whatever reason were unable to race this weekend still turning out to support and 'spanner' for others in the paddock, the true spirit of JEC racing, and after so long it was a delight to finally say that JEC racing was back.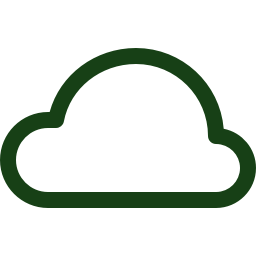 Qualifying
A new experience for 2020 with our Jaguar drivers sharing a grid with CSCC Open Series finding space for a flying lap was more of a challenge, but the cream rises to top and the front three had a familiar look to it. Colin Philpott (Class C) taking pole from James Ramm (Class D) and Tom Robinson (Class D) with evergreen racer Derek Pearce (Class B) joining Robinson on the second row with a stelar lap in his splendid XK8. The dry qualifying conditions suiting the highly powerful cars Guy Connew's (Class D) newly built V12 XJS in its splendid tribute to Bob Tulis's Quaker State 44 livery also showed good pace and early promise.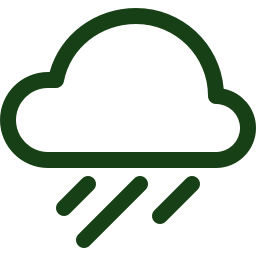 Race One
With fine drizzle preceding the start of the first race, getting off the line cleanly was made even more important and Ramm got away perfectly for the short run to Allards passing pole sitter Philpott who squeezed out Robinson and Pearce. Ramm quickly established a six second advantage over the chasing pack. Robinson used the power of the newly re-built and re-livered XJR6 to pass Philpott on lap two and set up an entertaining battle for second and third while Pearce with the GT drive of the day kept Philpott looking in his mirrors.
In the other Class D and XJS V12 battle Connew was putting in consistent quick laps to catch and pass Lawrence Coppock on lap five and producing the fastest lap of the race on lap eight. Sadly, son Richard Coppock (Class C) had to retire after nine laps with an alternator fault. Michael Seabourne (Class B) (Saloon drive of the day) was again showing how much he enjoys Thruxton and despite having gearbox problems was holding second in class followed by Daniel Stewart.
Whilst Philpott was in control of Class C, Michael Holt (X300) had established a good lead over Tom Lenthall (XJS), Holt manging to make good progress despite a minor scrape and the loss of his rear bumper. 2018 Class A winner Simon Dunford (XJS) showed consistent lap times keeping Stewart (Class B) honest who was just ahead of him on track.
Ramm controlling the race from the front comfortably closed out the win, Philpott second, getting back past Robinson on lap ten when the chequered flag came out early, Philpott taking advantage of Open series car getting in the mix. Sadly, for our top three no podium celebrations due to Covid restrictions but the satisfaction of being out racing again.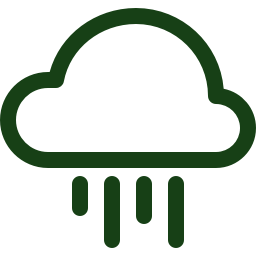 Race Two
The ball drop coming out with number one meaning the grid for race two being as it finished in race one, the master of the wet track James Ramm was on pole, Philpott alongside him with Robinson and Pearce behind. With lights out Ramm again had the jump on the field. Connew also made a great start from row three moving through going into Allards for the first time. Robinson struggling to find grip on the inside of the track also had Pearce to deal with but in a clever move the Swallows Racing man switched to the outside found traction and drove around outside of Pearce and Connew before passing Philpott on lap one for good measure. Connew's early promise ended on lap three with a spin, fortunately without damage, but dropping him well down the field. Ramm by this time was holding a ten second lead of Robinson. Lawrence Coppock having an excellent race took advantage to move to third in Class D.
Holt managing the slippery conditions well in the X300 took the Class C battle to Philpott's XJS and began to close on the fellow Powerbell teammate. Tom Lenthall was also making good progress in the splendid looking grey XJS. In the closing lap unfortunately for Philpott the combination of a wet and oily track undid his weekend, undamaged from his off he re-joined for third in class.
Class B honours were decided on lap four when Seabourne (XJ40) again thriving at a wet Thruxton circuit found his way past Pearce (XK8) Seabourne managing to drive around his gearbox issues. Stewart (Class B XJS) and Dunford (Class A) again in close order of each other.
The overall podium places; Ramm with a maximum point weekend, Robinson second and Holt third. The action moves to Snetterton in three weeks' time.
Results
| | | | |
| --- | --- | --- | --- |
| Race One Results | First | Second | Third |
| Overall | James Ramm | Colin Philpott | Tom Robinson |
| Class A | Simon Dunford | - | - |
| Class B | Derek Pearce | Michael Seabourne | Daniel Stewart |
| Class C | Colin Philpott | Michael Holt | Tom Lenthall |
| Class D | James Ramm | Tom Robinson | Guy Connew |
| Race Two Results | First | Second | Third |
| Overall | James Ramm | Tom Robinson | Michael Holt |
| Class A | Simon Dunford | - | - |
| Class B | Michael Seabourne | Derek Pearce | Daniel Stewart |
| Class C | Michael Holt | Tom Lenthall | Colin Philpott |
| Class D | James Ramm | Tom Robinson | Lawrence Coppock |
Join us at our next race:
Donington National Circuit - Jaguar Enthusiasts' Club Saloon & GT Championship
Find out more