Toyo Tires/Watchdogapp.com Jaguar Saloon & GT Championship Rounds 8-10 Donington Park 15/16th September

Toyo Tires/Watchdogapp.com Jaguar Saloon & GT Championship

The drivers love racing at Donington Park – even more so since its recent acquisition and the subsequent investment and updating of facilities. This weekend was to be important for points as the championship draws to a close and it was to be the seasons first triple header. The weather was due to be settled on Saturday and showery on Sunday and so it proved.
Download Race Report
Race Sponsors
WatchdogApp
Watchdog is an online surveillance tool designed from the ground up by investigators. Watchdog can search across 44 major commerce platforms, including eBay, Amazon and craigslist.
Toyo Tires
Toyo Tires offer a complete selection of premium replacement tires for nearly every make and model including light trucks, high performance cars, and luxury vehicles, as well as commercial trucks.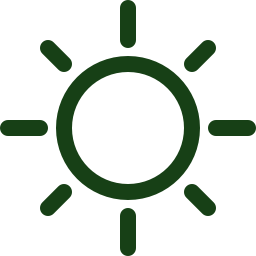 Qualifying
A good grid of 23 cars went out for Saturday morning qualifying in dry bright conditions. Unfortunately, because fewer marshals than expected turned up for Saturday it was not possible to use the full GP circuit.
Qualifying was close in the end – the top 5 cars were covered by less than .9 of a second and the next 7 cars by a little over a second. Newcomer Nick Colyer ended up just 14 seconds off the pace not bad for his first effort.
James Ramm ended up on pole in his Class D XJS with Colin Philpott's similar car breathing down his neck in second. Three saloons took the next few places with Tom Robinson in the supercharged Class D XJR (who shredded the supercharger drive belt) just edging Alasdair McGregor in the Class B X300 and Kevin Doyle in the Class D V12 XJ6 Coupe. Patrick Doyle's 6.0 XJS was just behind his Dad's car in 6th. Guy Connew was the fastest Class C car – ahead of Dave Bye and Richard Coppock. Michael Holt, Class B X300, was second in Class just ahead of Rodney Frost in his XJS. Kevin Dickins' Class A XJS put in an excellent lap ahead of Simon Dunford (XJS) and Paul Greenham (XJ40) but sadly blew a clutch and was to miss the first race as the team laboured to fit another. Dean Sewell who was back on the grid in his XJ6 was taking it steady with a new engine freshly installed.
Attached Gallery, covering the whole weekend, courtesy of Colin Porter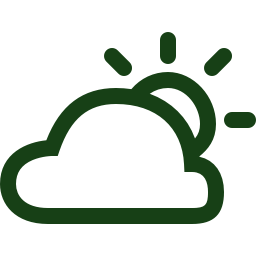 Race 1
Race 1 Club Circuit
The usual rolling start was a fantastic spectacle and all got through the first corner safely - except Rodney Frost (XJS) who overcooked things and spun off but managed to get going again at the back of the pack. Sadly for Rodney it was not to be his last spin and he eventually finished nearly last. Dave Bye also spun but managed to recover and carry on back up the field.
Meanwhile up-front James Ramm was leading Colin Philpott in a battle that was close until clutch/gearbox selection issues caused Philpott to slow in the last few laps – leaving Ramm another straightforward victory. Doyle junior in his Class D 6.0l XJS slowly worked his way forward and after a lengthy and lary tussle with father Kevin's V12 Coupe – he finished an excellent second with Philpott 3rd and Doyle senior 4th – the first saloon home and earning him the Saloon drive of the day. Doyle junior earned himself GT drive of the day – making a good haul for the family.
Class C and B winners - Connew and McGregor were next over the line with just .3 of a second between them. Second in Class B was Michael Holt and 3rd Gail Hill. Second in Class C was Dave Bye (XJ Coupe) and 3rd was Richard Coppock despite exceeding track limits twice and earning a 5 second penalty! Sadly disqualified for not complying with yellow flags was Tom Robinson in his XJR. The stewards see everything!
Class A was won by Simon Dunford in his XJS – he was the only Class A finisher after Phil Greenham went off and got beached in the gravel towards the end of the race. David Howard (Class D) XJ12 came home ahead of Lawrence Coppock (XJS V12 6.0L) and Chris Boon (XK8) beat Derek Pearce (XK8) despite a minor paint swapping episode with Gail Hill.
RESULTS RACE 1
Overall 1st James Ramm, 2nd Patrick Doyle, 3rd Colin Philpott
Class A 1st Simon Dunford
Class B 1st Alasdair McGregor, 2nd Michael Holt, 3rd Gail Hill
Class C 1st Guy Connew, 2nd Dave Bye, 3rd Richard Coppock
Class D 1st James Ramm, 2nd Patrick Doyle 3rd Colin Philpott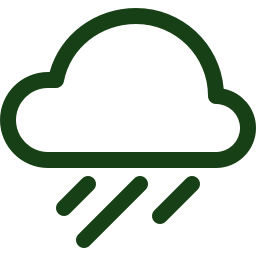 Race 2
Sunday GP Circuit – wet/drizzle
The Jags took to the full GP circuit for the first time this weekend – which necessitated 3 extra familiarisation laps just before lunch. As per the forecast, rain started 10 mins before the race. The reversed grid (Ball 5 drawn) saw Guy Connew on pole alongside Kevin Doyle and in very damp conditions the race was started behind the safety car. Philpott, with a newly restored clutch was most awake, and took the lead before Redgate followed through by Ramm. Ramm did eventually get past and went on to score another deserved victory with Philpott second. Lap 4 saw the early retirement of Guy Connew (Class C) – another with clutch issues, and Gail Hill with some light damage caused by an off-circuit excursion. By this time the very slippery conditions were taking their toll and there were many spins and some good recoveries. Rodney Frost held it together well to finish just behind Class B winner and saloon winner, Alasdair McGregor, with Michael Holt coming in 3rd in Class – just a car length or so ahead of the Derek Pearce XK8 – one of the cars best results. Doyle senior was very close behind Frost. On lap 6 the circuit unfortunately claimed Patrick Doyle's XJS. Daniel Stewart, Lawrence Coppock and Dean Sewell all finished close together – the greasy surface neutralising the V12 power advantage.
Richard Coppock drove the wheels off his Class C XJS very nearly catching Pearce and finishing 1st in Class, well ahead of Roger Webster's X300 (2nd Class C) and Dave Bye (3rd) who endured one or two lack of grip issues. Simon Dunford again managed to hold off Kevin Dickins (XJS) for Class A honours with Paul Greenham 3rd. Dickins winning the GT drive of the day for his performance, fastest Class A lap and the fact that with a little help from other competitors and some hard graft – he was out at all. Tom Robinson was saloon drive of the day climbing to 11th from the back of the grid in tricky conditions.
RESULTS RACE 2
Overall 1st James Ramm, 2nd Colin Philpott, 3rd Alasdair McGregor
Class A 1st Simon Dunford, 2nd Kevin Dickins, 3rd Paul Greenham
Class B 1st Alasdair McGregor, 2nd Rodney Frost, 3rd Michael Holt
Class C 1st Richard Coppock, 2nd Roger Webster, 3rd Dave Bye
Class D 1st James Ramm, 2nd Colin Philpott, 3rd Kevin Doyle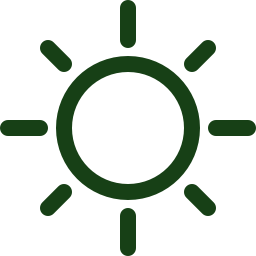 Race 3
Sunday GP circuit – Dry.
The grid was unchanged after ball 1 was drawn so James Ramm was on Pole ahead of Colin Philpott, David Howard, Alasdair McGregor, Chris Boon and Tom Robinson. Another rolling start saw Ramm get away well, just ahead of Philpott – Robinson and McGregor. The recovered Patrick Doyle also got away well as did David Howard who drove a solid, if lonely race, to finish 5th overall. It was close, fast and furious throughout most of the field but Holt, Coppock junior and Frost win the prize for most entertainment – until Frost got a little too close to the back of Holt and went off in the aftermath. Richard Coppock won Class C again, Dave Bye was second and Roger Webster 3rd.
Out front Ramm was slowly pulling away from Philpott who was eventually joined by both Patrick Doyle's XJS and Tom Robinson's XJR - who after a monumental tussle both got past with Doyle pulling ahead by a few seconds. The race however, still had a sting in the tail – this time for Ramm who tangled with a backmarker (caused by a suspension failure) whilst lapping, went off and got beached in the gravel, a cruel end to his race – within a lap of the finish. The unfortunate incident meant Patrick Doyle took the chequered flag finishing 6 seconds ahead of Robinson. Philpott was 3rd overall and McGregor 4th. An unusual end to a great and very entertaining weekend's racing.
RESULTS RACE 3
Overall – 1st Patrick Doyle, 2nd Tom Robinson, 3rd Colin Philpott
Class A 1st Simon Dunford, 2nd Kevin Dickins, 3rd Paul Greenham
Class B 1st Alasdair McGregor, 2nd Michael Holt, 3rd Gail Hill
Class C 1st Richard Coppock, 2nd Dave Bye, 3rd Roger Webster
Class D 1st Patrick Doyle, 2nd Tom Robinson, 3rd Colin Philpott
Join us at our next race:
XK Challenge 2020 - Castle Combe Autumn Classic
Join JEC Racing and the Club at this brilliant end of season race event, the Castle Combe Autumn Classic. Join 1000's of visitors and car displays for this day of classic racing.
Find out more