Toyo Tyres/Watchdogapp.com Jaguar Saloon & GT Championship - Round 3 Castle Combe
Castle Combe was host to round 3 of the championship, 21 big Cats joined us at what was a fine but very hot day unlike rounds 1 & 2 at Snetterton in April.
In a change of procedure, this was scheduled as a 30 minute race rather than the usual 20 minutes, necessitating some drivers having to install larger fuel tanks.
Notable absentee was championship stalwart Adam Powderham who, due to business commitments, missed his first race in 6 years but attended as a spectator. Having missed the first 2 rounds David Howard (XJ12), Richard Crossley, Richard Coppock (XJSs) & Guy Connew (XJ6) rejoined the Championship. After a long period working in the USA, Richard Knott dusted off his XJS but experienced gearbox problems during testing. This necessitated a rush job, ably assisted by Sam Clarke, to get the car ready for the race.
Download Race Report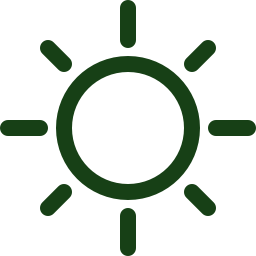 Qualifying
Qualifying saw a few mechanical causalities, James Ramm suffered fuel starvation problems in his XJS and only qualified back in 9th position while Tom Lenthall qualified a good 12th but had to retired with terminal engine problems, a very unlucky start to the season.
Qualifying saw 2 saloons take the front row on the grid. The XJR6 Supercharged of Tom Robinson take a very good 2nd, slot whilst the star performer of the session Alasdair McGregor in his Class B XJ6 X300 taking pole with a time of 1m.18.2.
 Ian Drage qualified his XJS in 4th, behind Colin Philpott's XJS. The returning Patrick Doyle in his 6ltr XJS who qualified a 6th, behind Michael Holt's X300.

Race Report
At the start Tom Robinson took the lead, dropping McGregor to second setting up a terrific battle for the next 3  laps. On lap 3 McGregor took the lead in the X300 lead &  Colin Philpott also took his XJS past Robinson until a front pulley failed, forcing retirement on lap 7. James Ramm gradually progressed towards the front of the pack, reaching second with the retirement of Philpott. So McGregor lead, until and by his own admission he lost concentration, running off track , damaging the exhaust pipe, losing his rear bumper and relatively minor body damage, after contact with the Armco.
Ramm then took the lead and held it to the end, displaying another dominant performance, while further back a number of battles were taking place.
Connew made the same mistake as McGregor at the same place and retired the car, Patrick Doyle progressed his XJS up to 2nd on lap 20 remaining in P2 to the flag, 
Robinson lost a supercharger belt on lap 19 forcing him to retire and join Philpott at Quarry marshals post.
Just behind a battle for position was taking place between Mike Holt in his X300 and Dave Bye in his stunning XJ6 Coupe until Holt made a mistake at Quarry and went grass cutting. He managed to rejoin but lost the place to Bye who pulled away from the recovering Holt, Bye who drove hard to pull further away from Holt managed to finish 14.5 seconds ahead of the recovering Holt. Bye slowed a little as had a comfortable gap back to Holt but he had incurred a 15 second penalty for exceeding track limits and lost position 3 to Holt by .5 of a second so finishing on the road position 3 but position 4 in the results.
Further back, Derek Pearce in his XK8 was struggling with fuel delivery problems, Richard Knott retired his XJS on lap 19 of the 20. Chris Boon (XK8) won the battle with Gail Hill (XJS) to finish 5 & 6th respectively, Simon Dunford and Richard Crossley both drove well, Dunford taking another class A win.while newcomer to the championship Paul Greenham in the Ex Holt XJ40 continued to learn but again notably drove well and showed great respect and awareness to leading cars towards the end of the race.
Despite an early retirement Colin Philpott posted the fastest lap overall.
Results: Overall : 1st James Ramm   2nd Patrick Doyle   3RD Michael Holt.
Class A   Simon Dunford, 2nd Richard Crossley, 3rd Paul Greenham   
Class B Michael Holt, 2nd Gail Hill.  
Class C   Dave Bye, 2nd Richard Coppock.
Class D   James Ramm, 2nd Patrck Doyle, 3rd Chris Boon
Championship leader remains James Ramm
GT driver of the day awards going to James Ramm : Saloon Driver of the day   Dave Bye.
The championship now moves on for rounds 4 & 5 at Brands Hatch on July 14/15th  
Chris Robinson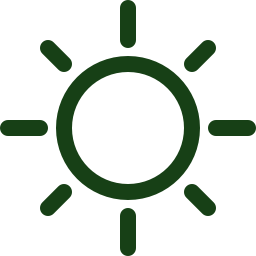 Colin Porter Photos
A selection of shots from Colin Porter
Race Results
Results for Class A
| Driver | Qualifying | Race 1 | Race 2 | Total Points | Current Standing |
| --- | --- | --- | --- | --- | --- |
| Simon Dunford | 2pts | 1st (12pts) | DNF (0pts) | 12pts | 36pts |
| Richard Crossley | 1pts | 2nd (10pts) | DNF (0pts) | 10pts | 10pts |
| Paul Greenham | 0pts | 3rd (7pts) | DNF (0pts) | 7pts | 24pts |
| Kevin Dickins | 3pts | DNF (3pts) | DNF (0pts) | 3pts | 7pts |
Results for Class B
| Driver | Qualifying | Race 1 | Race 2 | Total Points | Current Standing |
| --- | --- | --- | --- | --- | --- |
| Michael Holt | 2pts | 1st (12pts) | DNF (0pts) | 12pts | 34pts |
| Gail Hill | 1pts | 2nd (9pts) | DNF (0pts) | 9pts | 18pts |
| Alasdair Mcgregor | 3pts | DNF (5pts) | DNF (0pts) | 5pts | 32pts |
Results for Class C
| Driver | Qualifying | Race 1 | Race 2 | Total Points | Current Standing |
| --- | --- | --- | --- | --- | --- |
| David Bye | 1pts | 1st (14pts) | DNF (0pts) | 14pts | 38pts |
| Richard Coppock | 0pts | 2nd (11pts) | DNF (0pts) | 11pts | 28pts |
| Ian Drage | 3pts | DNF (4pts) | DNF (0pts) | 4pts | 4pts |
| Guy Connew | 2pts | DNF (4pts) | DNF (0pts) | 4pts | 4pts |
| Richard Knott | 0pts | DNF (1pts) | DNF (0pts) | 1pts | 1pts |
Results for Class D
| Driver | Qualifying | Race 1 | Race 2 | Total Points | Current Standing |
| --- | --- | --- | --- | --- | --- |
| James Ramm | 0pts | 1st (13pts) | DNF (0pts) | 13pts | 44pts |
| Patrick Doyle | 1pts | 2nd (12pts) | DNF (0pts) | 12pts | 12pts |
| Chris Boon | 0pts | 3rd (10pts) | DNF (0pts) | 10pts | 27pts |
| David Howard | 0pts | 4th (9pts) | DNF (0pts) | 9pts | 9pts |
| Lawrence Coppock | 0pts | DNF (8pts) | DNF (0pts) | 8pts | 9pts |
| Derek Pearce | 0pts | 5th (7pts) | DNF (0pts) | 7pts | 9pts |
| Colin Philpott | 2pts | DNF (4pts) | DNF (0pts) | 4pts | 25pts |
| Tom Robinson | 3pts | DNF (4pts) | DNF (0pts) | 4pts | 14pts |
Join us at our next race:
JEC Jaguar XK Race 4 2018
The Jaguar XKs race with the AMOC 50's Sports Cars
Find out more