Toyo Tyres Jaguar Saloon & GT Championship - Rounds 4 & 5 Brands Hatch
The Brands Hatch Indy circuit is very technical & demanding, requiring maximum concentration to produce best times.With temperatures in the low-mid 30s forecast, the weekend was going to be a challenge to both drivers & cars as track temperatures soared.
The Jaguars turned out in force, with 25 cars entered, consisting of 13 XJSs, 2 XK8 & 10 saloons.
Photos Roger Gage, with additional Gallery Colin Porter
Download Race Report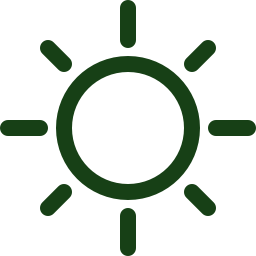 Qualifying
The fully modified Class D XJSs of James Ramm & Colin Philpot filled the front row, covered by only 0.3 of a second, both posting 55 second laps. Ian Drage, in the less modified XJS showed his mastery of the circuit, leading another Brands maestro, Guy Connew by .082 of a second. Michael Holts X300 led Class B from Rodney Frost in his XJS. The standard XJS of Simon Blunt headed Kevin Dickins. Dickins slid off at Paddock Hill on the penultimate lap of qualifying. A minor electrical fault delayed Tom Robinson but, once rectified, he qualified 7th, making an XJR sandwich with Adam Powderham - Derek Pearce's XK8 in 6th being the meat in the sandwich. Unfortunately, we didn't get a chance to see the Chris Boon XK8 in the race as a suspension failure in an earlier race put paid to his chances. The first 20 cars were running sub minute laps, highlighting the massive improvements over the years of the championship. With rolling starts the order of the weekend, the first few laps promised to be very exciting.

Race 1 - Saturday 14th
Successful rolling starts depend on the first 3-4 rows getting away cleanly, the downside being that entry into the infamous Paddock Bend is so much quicker than a standing start.
From pole position, Ramm stormed away to lead from flag to flag, however this was by no means a procession as Philpott kept on terms for much of the race. The sight of 26 big Jaguars powering into the notorious Paddock Bend was a sight to behold.
Gary Davis was unlucky in completing only 3 laps before mechanical problems ended his race. The extremely hot weather also put paid to the chances of Dickins & Blunt, who retired with fuel vaporisation problems, leaving Class A winner Simon Dunford to hold off Richard Crossley to win the class. Dean Sewell retired his XJ6 with what, unfortunately, appeared to be a broken crank. Meantime the Pearce XK8 & Holt X300 battle continued lap after lap, until the XK8 was tagged, causing the car to spin & sit in the middle of the track pointing the wrong way for a few heart stopping moments. Dave Bye (XJ6) & Rodney Frost (XJS) were no more than a few feet apart as the latter tried every which way to pass the canny Bye. Another 3-way battle between Drage & the XJRs of Powderham & Tom Robinson entertained the large crowd. Connew finished 3th to lead saloons home, earning Drive of the Day, together with Gail Hill getting the similar award for the XJSs.
Results:
Overall : 1st James Ramm(XJS), 2nd Colin Philpott (XJS) 3RD Guy Connew. (XJ6)
Class A 1st Simon Dunford(XJS), 2nd Richard Crossley (XJS), 3rd Paul Greenham (XJ40)
Class B 1st Michael Holt (X300), 2nd Rodney Frost (XJS), 3rd Gail Hill (XJSs),
Class C 1st Guy Connew (XJ6), 2nd Ian Drage (XJS), 3rd Dave Bye (XJ6).
Class D 1st James Ramm(XJS), 2nd Colin Philpot (XJSs), 3rd Tom Robinson (XJR)
Championship leader remains James Ramm GT driver of the day awards going to Gail Hill: Saloon Driver of the day Guy Connew.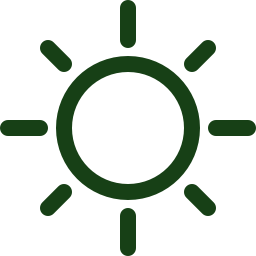 Race 2 Sunday 15th July
For this race, Tom Lenthall replaced Pearce in the XK8 & Patrick Doyle entered his V12 XJS for Sunday only. Having practiced out of session they would be starting from the back of the grid, so fireworks were expected as they made their way through the pack.
If anything, Sunday was even hotter as the Jaguars assembled for the rolling start and, as on Saturday, Ramm stormed away to win, pursued again by Philpott but only after he displaced Robinson. Behind the battles commenced even more frantically than the previous day. Drage didn't complete a lap and retired, so was not able to demonstrate his skill on the circuit. Blunt had a re-occurrence of his fuel problems and only completed 15 of the 18 laps which was a shame as he challenged the class leader Dunford for all the time. Doyle clambered thorough the pack to finish a fine 5th, earning GT Drive of the Day. Lenthall also moved through to 11th but could not displace Hill although David Howards XJ12 did get past Hill. The Frost/Holt battle continued from yesterdays race, with finishing positions reversed. The XJRs of Robinson & Powderham were in close combat with Connews XJ6 all the way.
The race finished a few laps early when Connew made contact with Lawrence Coppock on Paddock Hill because Coppocks car was left in a vulnerable position. A sad end to an excellent race.
Results:
Overall : 1st James Ramm 2nd Colin Philpott (XJSs) 3rd Tom Robinsn (XJR)
Class A 1st Simon Dunford, 2nd Richard Crossley, 3rd Kevin Dickins (XJSs)
Class B 1st Rodney Frost (XJS), 2nd Michael Holt (X300), 3rd Gail Hill (XJSs),
Class C 1st Dave Bye (XJ6), 2nd Richard Coppock (XJS), 3rd Chris Pizzala (XJS)
Class D 1st James Ramm, 2nd Colin Philpot (XJSs), 3rd Tom Robinson (XJR)
GT driver of the day: Patrick Doyle : Saloon Driver of the day Tom Robinson.
The next 2 rounds will be at the very quick Thruxton circuit on 18-19th August
Terry Dye
Competition Secretary
Race Results
Results for Class A
| Driver | Qualifying | Race 1 | Race 2 | Total Points | Current Standing |
| --- | --- | --- | --- | --- | --- |
| Simon Dunford | 1pts | 1st (13pts) | 1st (14pts) | 27pts | 64pts |
| Richard Crossley | 0pts | 2nd (11pts) | 2nd (11pts) | 22pts | 32pts |
| Paul Greenham | pts | 3rd (10pts) | 4th (9pts) | 19pts | 43pts |
| Kevin Dickins | 2pts | dnfth (1pts) | 3rd (10pts) | 13pts | 20pts |
| Simon Blunt | 3pts | dnfth (2pts) | DNF (1pts) | 7pts | 29pts |
Results for Class B
| Driver | Qualifying | Race 1 | Race 2 | Total Points | Current Standing |
| --- | --- | --- | --- | --- | --- |
| Michael Holt | 3pts | 1st (14pts) | 2nd (9pts) | 26pts | 60pts |
| Rodney Frost | 2pts | 2nd (11pts) | 1st (10pts) | 23pts | 50pts |
| Gail Hill | 1pts | 3rd (10pts) | 3rd (7pts) | 18pts | 36pts |
| Dean Sewell | pts | dnfth (1pts) | | 1pts | 1pts |
Results for Class C
| Driver | Qualifying | Race 1 | Race 2 | Total Points | Current Standing |
| --- | --- | --- | --- | --- | --- |
| David Bye | 1pts | 3rd (10pts) | 1st (13pts) | 23pts | 62pts |
| Richard Coppock | 0pts | 4th (9pts) | 2nd (11pts) | 20pts | 48pts |
| Chris Pizzala | 0pts | 5th (8pts) | 3rd (10pts) | 18pts | 18pts |
| Roger Webster | 0pts | 6th (7pts) | 4th (9pts) | 15pts | 16pts |
| Guy Connew | 2pts | 1st (13pts) | DNF (2pts) | 2pts | 21pts |
| Ian Drage | 3pts | 2nd (12pts) | DNF (1pts) | 1pts | 18pts |
Results for Class D
| Driver | Qualifying | Race 1 | Race 2 | Total Points | Current Standing |
| --- | --- | --- | --- | --- | --- |
| Colin Philpott | 2pts | 2nd (11pts) | 2nd (11pts) | 22pts | 49pts |
| Tom Robinson | 0pts | 3rd (10pts) | 3rd (10pts) | 20pts | 34pts |
| Adam Powderham | 1pts | 4th (9pts) | 4th (9pts) | 18pts | 39pts |
| James Ramm | 3pts | 1st (14pts) | 1st (14pts) | 14pts | 75pts |
| David Howard | 0pts | 5th (8pts) | 6th (7pts) | 12pts | 24pts |
| Patrick Doyle | 0pts | DNF (0pts) | 5th (8pts) | 8pts | 20pts |
| Lawrence Coppock | 0pts | 7th (6pts) | DNF (1pts) | 8pts | 16pts |
| Derek Pearce | 0pts | 6th (7pts) | DNF (0pts) | 6pts | 16pts |
| Tom Lenthall | 0pts | DNF (0pts) | 7th (6pts) | 6pts | 6pts |
Join us at our next race:
JEC Jaguar XK Race 4 2018
The Jaguar XKs race with the AMOC 50's Sports Cars
Find out more