Toyo Tires/Watchdogapp.com Jaguar Saloon & GT Championship - Rounds 1 & 2 Snetterton
A total of 21 entrants were entered for Snetterton, using the 200 rather than the longer 300 version, which suits the Jaguars as it avoids the more bendy parts of the circuit & they can fully utilise their power on the long Bentley Straight.
Download Race Report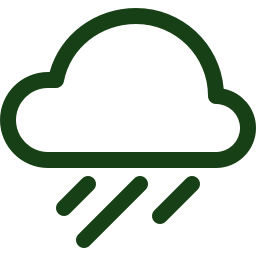 Qualifying -
A total of 21 entrants were attracted for this, the first 2 races of the 12 round  20th JEC Racing season. The usual first race meeting of the year brought us to Snetterton, to race on the 200 circuit rather than the longer 300 version. This suits the big Jaguars as they avoid the tight bendy parts and instead get to blast down the long Bentley Straight. Paul Greenham from Harlow brought along his XJ40 for his first ever race. Welcome returnees (and former champions) Gail Hill & Gary Davis decided that the pull of Jaguar racing was too hard to resist.
 Qualifying – Bright/Dry
 The official weather forecast was incorrect as a light rain fell just as the Jaguars set out for qualifying. The rain, on top of surface fluids, made the circuit very tricky. Davis immediately has problems and retired to correct electrical maladies, so he could race. Amongst the spinners at the chicane were Greenham & Dickins, although others had similar problems trying to handle the difficult conditions. Richard Coppock's XJS was beached on Senna Straight, bringing out red flags. After his car was recovered drivers had just 2 flying laps to improve on times. James Ramm, who had led throughout qualifying, was caught out by Rodney Frost on the very last timed lap. Frost pulled out an excellent 1.33.99 to take pole from Ramm & the XJR of Adam Powderham & Michael Holt's new (to him)  X300. Class A promises to be a real battle as Simon Blunt headed Dickens by .2 of a second.

Race 1 Saturday
Race 1 – Bright/Dry

Frost, last years championship winner got off the line quickest but Ramm quickly passed to lead for the duration of the race. Although the leader was never challenged, this was by no means a dull race. At the start, the Derek Pearce XK8 was hit by Tom Robinsons XJR & became the meat of a sandwich with Robinson.  Meanwhile Frost in the Class B car was passed by the more modified Class D cars of Colin Philpott & Adam Powderham, who proceeded the have an almighty battle until the last lap. On this lap Powderham inadvertently hit the kill switch & the subsequent hiccough allowed Philpott to take second. Behind these Frost & the hard charging Alasdair McGregor were neck & neck, with the latter eventually passing on lap 7, to take Class B. Gail Hill's XJS & Chris Boon's XK8 were never more than a few car lengths apart until Boon passed on lap 10 &  broke away, earning Drive of the Day in his first race in that car. As predicted Class A was a real battle as Simon Dunford held off a fierce challenge from Simon Blunt throughout the race. Initially Dickins was part of this battle until a spin at Murrays chicane dropped him back, to pit on Lap 10. Dave Bye's immaculate XJ6 Coupe eventually passed Holt to take Class C. Amongst the Unusually large number of non-finishers were Lawrence Coppock (Clutch), Ian Drage (Oil leak), Gary Davis (Lacking oil Pressure), Tom Lenthall (Overheating)  & Kevin Dickins (Engine problems)
 So, a stunning start to this, the 20th season of JEC Racing. 
Results Race 1:
Winner James Ramm; Runner Up Colin Philpott; 3rd Adam Powderham
Class A: 1st Simon Dunford; 2nd Simon Blunt;3rd Paul Greenham
Class B: 1st Alasdair McGregor; 2nd Rodney Frost; 3rd Michael Holt.
Class C: 1st Dave Bye; 2nd Richard Coppock
Class D: 1st James Ramm; 2nd Colin Philpott; 3rd Adam Powderham
Terry Dye

Competitions Secretary
Jaguar Enthusiasts' Club Racing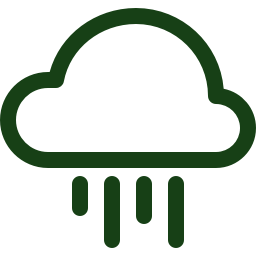 Race 2 Sunday
Toyo Tires/Watchdogapp.com Snetterton Race 2 – April 8th
The weather provided a big contrast to Race 1! It was very, very wet and conditions had been supplemented by both fuel and oil around the circuit making it extremely slippery – so much so the race was started behind the safety car.  This was also the first JEC use of the reverse grid so the order of the first 4 (the number drawn from the bag) was reversed – Alasdair McGregor on pole (4th yesterday) alongside Adam Powderham 2nd (3rd yesterday) with Colin Philpot 3rd (2nd yesterday) and yesterday's winner James Ramm in 4th.
After two steady laps behind the safety car the lights went out and the race began in earnest. McGregor in his X300 pulled ahead smoothly from the start whilst, at the end of the race, Ramm (XJS) and Philpot (XJS) were both to be summoned to the Clerk of the Course for overtaking before the start/finish line. The order remained McGregor, Philpot, Ramm and Powderham for the first couple of laps until a slight mistake dropped Powderham down the order a little. Poor Derek Pearce pulled off – blaming zero visibility! As with yesterday James Ramm soon moved up the order passing McGregor and took the lead – slowly extending his lead to the end of the race with a good well controlled drive. Rodney Frost also drove an excellent race in his Class B XJS slowly picking of Philpott and McGregor to finish a strong 2nd.
Further down the order Dave Bye seemed to find some grip and moved up the order in his immaculate XJC 4.2 coupe – finishing an excellent 5th. Michael Holt (X300) also had a good race in 7th. Tom Robinson retired on lap 6 and Tim Morrant (Driving Simon Lewis' class B XJ6) suffered from very limited visibility after his windscreen wipers failed on Lap 2! Ian Drage (Class D XJS) won the Marshall's award of the day – earning a big cheer with a massive and 'spectacular' spin at the end of the start finish straight. Thankfully there was no damage and he quickly continued as if nothing had happened. There were good drives also from Class A's Simon Dunford & Simon Blunt's XJSs who were close for the duration, Chris Boon in his new XK8 which performed well out of the box and Richard Coppock whose father Lawrence didn't make the start with clutch issues. Sadly Tom Lenthall, Gail Hill and Gary Davis also failed to make the start with technical difficulties.
Overall the drivers performed extremely well in very testing conditions – a bit of a challenge for even experienced drivers. Driver of the day was a close call but eventually went to Alisdair McGregor for overall performance and for putting in the fastest lap of the race against much more modified opposition. Newcomer Paul Greenham experienced everything in his first weekend but drove well and learnt a lot about car control – loving every minute of both races. In the end James Ramm incurred a 10 second penalty from the stewards for his 'early overtake at the start - but it made no difference to the result and he took a well deserved 'double' and heads to Castle Combe looking like the man to beat this season.
Results Race 2: Very Wet
Winner James Ramm; Runner Up Rodney Frost; 3rd Alasdair McGregor
Class A: 1st Simon Dunford; 2nd Simon Blunt;3rd Paul Greenham
Class B: 1st Rodney Frost; 2nd Alasdair McGregor; 3rd Michael Holt.
Class C: 1st Dave Bye; 2nd Richard Coppock
Class D: 1st James Ramm; 2nd Colin Philpott; 3rd Adam Powderham
Chris Corfield
Race Results
Results for Class A
| Driver | Qualifying | Race 1 | Race 2 | Total Points | Current Standing |
| --- | --- | --- | --- | --- | --- |
| Simon Dunford | 1pts | 1st (14pts) | 1st (10pts) | 24pts | 24pts |
| Simon Blunt | 3pts | 2nd (14pts) | 2nd (9pts) | 23pts | 23pts |
| Paul Greenham | 0pts | 3rd (10pts) | 3rd (7pts) | 17pts | 17pts |
| Kevin Dickins | 2pts | DNF (4pts) | DNF (0pts) | 4pts | 4pts |
Results for Class B
| Driver | Qualifying | Race 1 | Race 2 | Total Points | Current Standing |
| --- | --- | --- | --- | --- | --- |
| Alasdair Mcgregor | 1pts | 1st (15pts) | 2nd (27pts) | 27pts | 27pts |
| Rodney Frost | 3pts | 2nd (14pts) | 1st (13pts) | 27pts | 27pts |
| Michael Holt | 2pts | 3rd (12pts) | 3rd (10pts) | 22pts | 22pts |
| Gail Hill | 0pts | 4th (9pts) | DNF (0pts) | 9pts | 9pts |
| Tim Morrant | 0pts | DNF (0pts) | 4th (9pts) | 9pts | 9pts |
| Simon Lewis | 0pts | 2nd (8pts) | DNF (0pts) | 8pts | 8pts |
Results for Class C
| Driver | Qualifying | Race 1 | Race 2 | Total Points | Current Standing |
| --- | --- | --- | --- | --- | --- |
| David Bye | 2pts | 1st (13pts) | 1st (11pts) | 24pts | 24pts |
| Richard Coppock | 1pts | 2nd (9pts) | 2nd (8pts) | 17pts | 17pts |
| Tom Lenthall | 3pts | DNF (4pts) | DNF (0pts) | 4pts | 4pts |
Results for Class D
| Driver | Qualifying | Race 1 | Race 2 | Total Points | Current Standing |
| --- | --- | --- | --- | --- | --- |
| James Ramm | 3pts | 1st (17pts) | 1st (14pts) | 31pts | 31pts |
| Colin Philpott | 1pts | 2nd (12pts) | 2nd (9pts) | 21pts | 21pts |
| Adam Powderham | 2pts | 3rd (12pts) | 3rd (8pts) | 20pts | 20pts |
| Chris Boon | 0pts | 5th (8pts) | 4th (9pts) | 17pts | 17pts |
| Tom Robinson | 0pts | 4th (9pts) | DNF (1pts) | 10pts | 10pts |
| Ian Drage | 0pts | DNF (1pts) | 5th (8pts) | 9pts | 9pts |
| Derek Pearce | 0pts | DNF (1pts) | DNF (1pts) | 2pts | 2pts |
| Gary Davis | 0pts | DNF (1pts) | DNF (0pts) | 1pts | 1pts |
| Lawrence Coppock | 0pts | DNF (1pts) | DNF (0pts) | 1pts | 1pts |
Join us at our next race:
Toyo Tires/Watchdogapp.com Jaguar Saloon & GT Championship - 2018 Rounds 11 &12
The final 2 rounds of the Championship season at one of the tightest circuits in the UK for the big Jaguars
Find out more