Race Report: Snetterton - 8th July
Whilst the Jaguar Saloon & GT Championship decamped to Zandvoort in Holland this weekend, the Vredestein Jaguar XK Series arrived at Snetterton in Norfolk to race on the 2.99 mile circuit. Consisting of a couple of long straights, with some long & tight bends on the infield. An excellent spectator circuit, one of the favourite viewing position is the chicane where the sight of the cars drifting around the long Coram curve is a sight to behold.
Hosted by the Aston Martin Owners Club, a fine collection of Jaguar XK120 & 150s assembled to battle against a number of 50's sports cars. In addition to welcoming back John Burton & Marc Gordon, a number of JEC members were present in other marques. Amongst them were Tony Ditheridge (Cooper Monaco), Paul Kennelly (Austin Healey 100M), James Paterson (Lotus 11) & David Allen (TRIUMPH TR4). It was also great to see Brain Arculus, one of the originators of JEC Racing 20 years ago.
Brian was racing his Lotus Elite. A number of drivers also raced later in the day in the 2 driver Innes Ireland Cup race. Burton ran his beautiful E Type, Claire shared the XK150 with husband Chris whilst Gordon ran both stints.
Download Race Report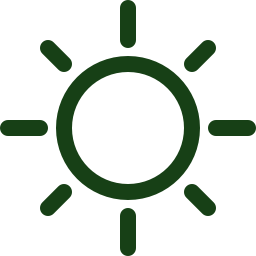 Qualifying
Burton (120FHC) headed the XK contingent from Gordon (150) & David Wenman (120). David was giving the car another run out before his son Andrew takes over later in the season. Geoff Ottley, running in Class B for lightly modified cars still drives his XK120 to & from the circuit and Claire Keith-Lucas ran the standard XK150S. Rob Pinchbeck, having discovered the cars tendency to spin, has now stopped fluid dropping on the rear tyres during the races. A lot more reassuring!

Race
As expected, the out and out race cars (Cooper Bobtail, Lotus Eleven & Cooper Monaco set off for a race of their own whilst the road sports cars battled it out for the 30-minute race. Of the XKs, Burton led Gordon & Wenman until the latter had a moment on the grass at Murrays chicane & fell back. Wenman then made a number of visits to the pits before finishing 6th XK, poor result for a fine drive. Burton had a race long battle with an MGA, with positions changing a number of times, Burton finishing ahead despite an overheating car. After an initial battle with a Frazer Nash, Gordon ran a lonely 2nd in the XK. Ottley Claire Keith-Lucas & Pinchbeck were never more than a few seconds apart, with an MGA included in the battle. Of the XKs, Ottley finished 3 rd whilst Pinchbeck passed Claire on the final lap to be awarded a well-earned 'Drive of the Day'.
Race Results
Fastest Laps
| Fastest Lap | Driver | Class | Race Time |
| --- | --- | --- | --- |
| 2:27.019 | John Burton | Class C | 32:23.742 |
| 2:29.711 | Marc Gordon | Class C | 33:08.007 |
| 2:31.086 | David Wenman | Class C | 31:55.794 |
Results for Class A
| Position | Driver | Total Time | Fastest Lap |
| --- | --- | --- | --- |
| 1st | Claire Keith-lucas | 31:44.375 | 2:34.422 |
Results for Class B
| Position | Driver | Total Time | Fastest Lap |
| --- | --- | --- | --- |
| 1st | Geoff Ottley | 31:28.861 | 2:34.442 |
Results for Class C
| Position | Driver | Total Time | Fastest Lap |
| --- | --- | --- | --- |
| 1st | John Burton | 32:23.742 | 2:27.019 |
| 2nd | Marc Gordon | 33:08.007 | 2:29.711 |
| 3rd | Rob Pinchbeck | 31:34.988 | 2:35.536 |
| 4th | David Wenman | 31:55.794 | 2:31.086 |
Join us at our next race:
Toyo Tires/Watchdogapp.com Jaguar Saloon & GT Championship - 2018 Rounds 4 & 5
Rounds 4 & 5 of the 12 rounds championship. The sight of 20-30 Jaguars negotiating Paddock Hill Bend is a sight to behold
Find out more